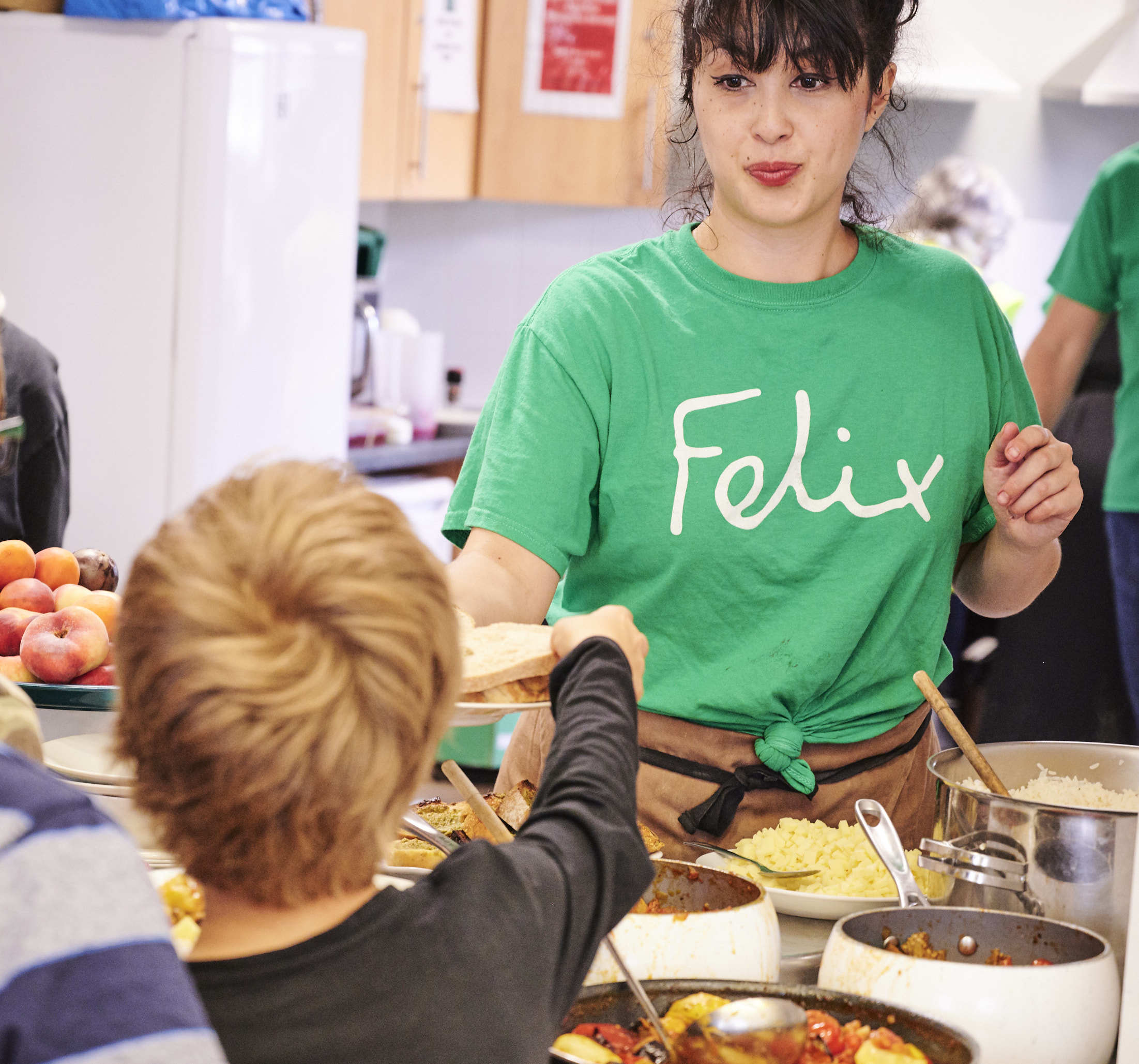 MELISSA & FELIX
Melissa Hemsley has been a huge supporter of the Felix Project for a number of years - and now she's joining our campaign to feed London during lockdown!

'Donate your dinner' - the money you might have spent eating out - to the Felix Project so that we can get food to a person going hungry.

Everyone who donates on this page will automatically be entered into a draw to win a 1-1 online cookery class with Melissa herself .
WHAT WE DO
The Felix Project rescues surplus food from the food chain - saving it from being wasted - and gets it to people in need.
Right now in London, there is a huge hunger crisis because coronavirus has made it harder to find or afford food. The Felix Project is working on overdrive to get food out to people in desperate need - including the homeless, elderly, children & families and domestic abuse survivors.
In April we rescued and delivered enough food for 1.63 million meals.