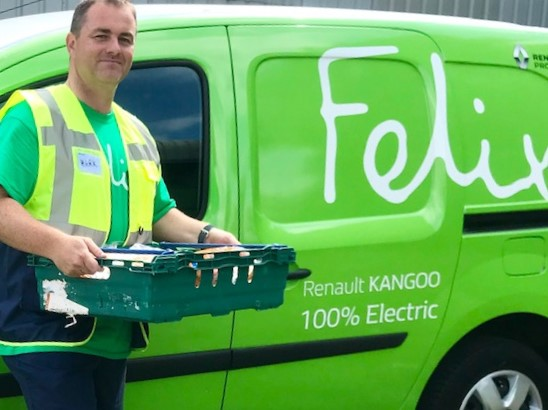 Hi everyone, my name is Mark Curtin and I am privileged to have joined The Felix Project as CEO this month. I have worked for several not for profit organisations and charities over the past 15 years in a range of roles. Most recently I spent 3 and half years at children's charity Make-A-Wish Foundation in the UK and France. Prior to that one of my roles included 7 years at one of The Felix Project's beneficiary charities - Greenhouse Sports, who we deliver to from the Central Operation.
Before my career working in the charity sector, I worked as a sports coach in the UK and the U.S. Prior to this I worked as a sport studies teacher. As my past working life suggests, I am hugely passionate about sport, especially Arsenal Football Club and Middlesex Cricket Club. I have run 3 London Marathons and over 50 half marathons raising money for various causes over the past 20 years.
I am also committed to supporting young people and children which is why most of the charities I have worked for have been in this field. I am dad to Nicky, 4 and Ellie, 7. My wife Ali is a secondary PE and special needs teacher and we live in North-West London. We are all sports and physical activity mad. We love traveling, camping, skiing and the outdoors – Life is pretty active and hectic in the Curtin household!! We are also very community minded; we volunteer in our local area and are heavily involved in fundraising at our children's school amongst other places.
I am excited to have joined this wonderful community of people, all coming together for such an important purpose. I have been really inspired by the people I have met already, and I am so grateful that I have been made to feel welcome by everyone at The Felix Project. I am looking forward to working with everyone and helping lead the organisation in the drive to achieve our mission.