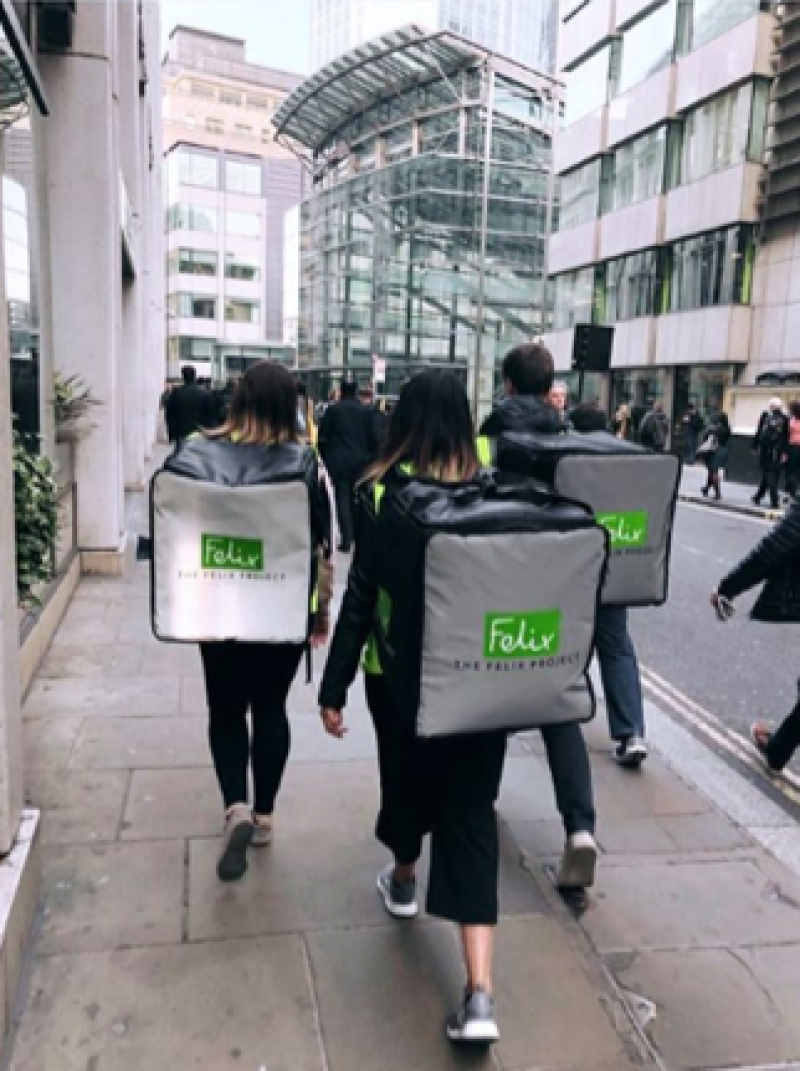 A huge thank you to the team at Kissoon Carr and Crasner Consulting for this week's evening Green Scheme walking shift. They had great success collecting bag loads of surplus food from our fantastic suppliers and delivering this to charities across Central London.
Volunteering to redistribute food brings communities together
Founder of Kissoon Carr, Rob Hanna said: 'We had another wonderful shift last night. The highlight of the evening was seeing how the community of London all comes together to support good causes. A generous London cab driver very kindly insisted on giving us a free lift to return the bags when we told him about The Felix Project. This was such a lovely touch and a great way to round off the perfect shift'.
Jack Robertson, an Associate at Crasner Consulting said: 'Crasner Consulting wanted to get involved with The Felix Project because our Founding Partner, Nick Crasner feels that the charity has a big impact, it's easy to do and it's great for team morale. The Crasner Consulting team is encouraged to do as much charity work as we can and giving back is one of our core company values. A special thanks goes to Tash Clementis for organising these wonderful shifts' .
If you're inspired to volunteer, it's simple to sign-up
We love it when companies get involved with our food rescue mission. If you're a corporate partner of ours, or group of friends who would like to volunteer as a team, we'd love to hear from you!
Individual volunteers sign-up here and to volunteer as a team please email [email protected].