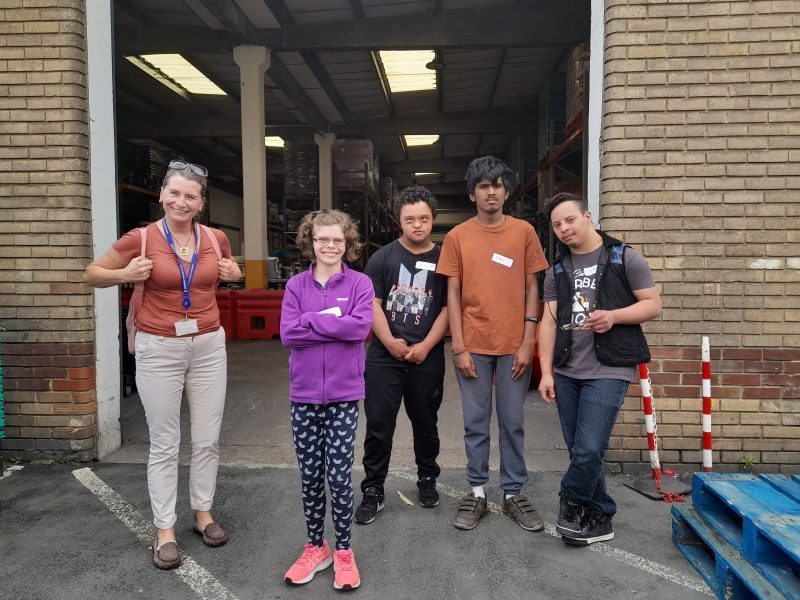 PROGRAMMES
Youth-Led Food Redistribution Models
The Felix Project aims to rescue as much good food from going to waste as possible. We want this food to have a positive impact on the lives of the people who receive it, socially, economically and environmentally. We believe putting young people in the driving seat of creating models that will create positive change with our food will help us on our mission.
To help activate and engage the young people we can offer an orientation visit to one of our warehouses. They will get to see and could also take part in the action and get a real understanding of what The Felix Project does, day-2-day.
We can offer the opportunity for them to be volunteers for a shift, taking part in the journey of Felix food from arriving in the warehouse to going to a community organisation.
Once food deliveries start, the young people are responsible for receiving weekly deliveries from The Felix Project. They will be responsible for food safety checks and stock management.
Supported by The Felix Project, we will work with them to plan the best process of food redistribution to achieve their objectives. Would they like to make and deliver food parcels to the community? Would they like to set up a social supermarket with members paying a weekly membership fee? Do they want to cook meals to bring together different elements of the local community?
The youth-led food redistribution models can help young people get an experience of community engagement whilst taking ownership for a project. This will help them to develop those all-important skills and experiences that are so vital to building personal statements, adding depth to their CVs and gain first-hand experience of this kind of project based activity. This is just one example of how we can support your school, college or youth club to use our food.
If your school, college, or youth club would like to take part in a similar programme please email [email protected].
The Felix Project does not provide food to individuals. If you are in need of assistance, please use these resources to find help in your area.