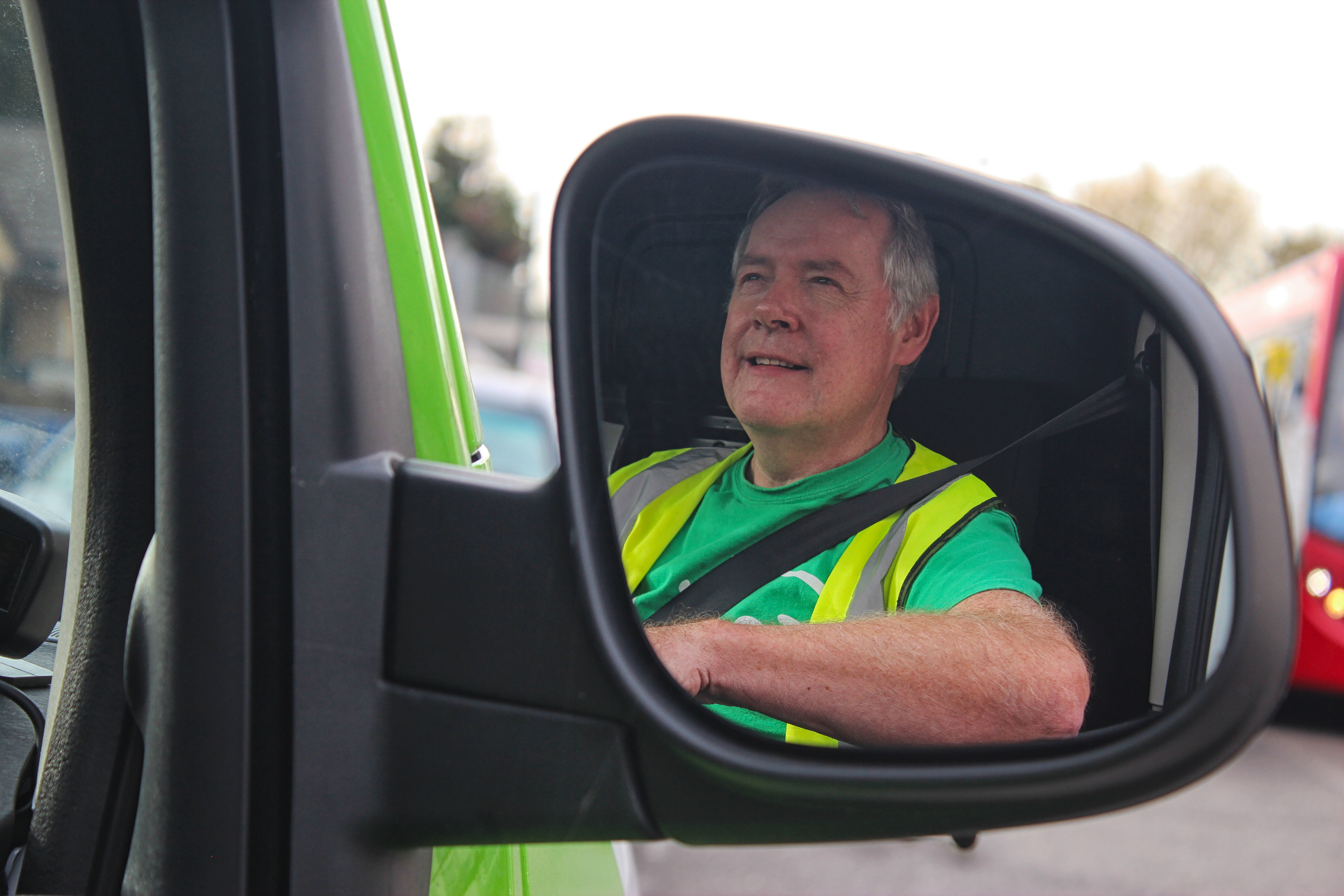 VOLUNTEER DRIVERS & CO DRIVERS
2/3 hour shifts available in our Poplar E14 7BN, Park Royal W3 0RU, Enfield EN1 1SH, and Deptford SE8 5HY depots, as well as through our Central London scheme.

Drive a van on a designated route around London, delivering food to charities and schools. Get to see where Felix food goes, who it helps, and even pick up some more food to be sorted and shared!
Drivers drive the van and help to unpack the food at the stops. Co-drivers navigate and help to pack and unpack the food at the stops.
You can opt to drive a route without a co-driver, but please note this requires unpacking heavy creates by yourself. If you are doing a route as a pair, and are not from the same household, you must wear a mask at all times.
Drivers need to be able to drive a van confidently, and:
Have a full driving licence with less than 6 points on the licence
Be over 21 years old
Have been driving for over 1 year
Ideally, you will have some professional driving experience
Anyone can be a co-driver as long as they are relatively fit & able to lift crates of food.
We normally ask prospective driving volunteers to do some shifts as a warehouse assistant as a first step to getting a feel for our work. You will also be asked to complete a driving assessment with us before you can go out in the van on your own.