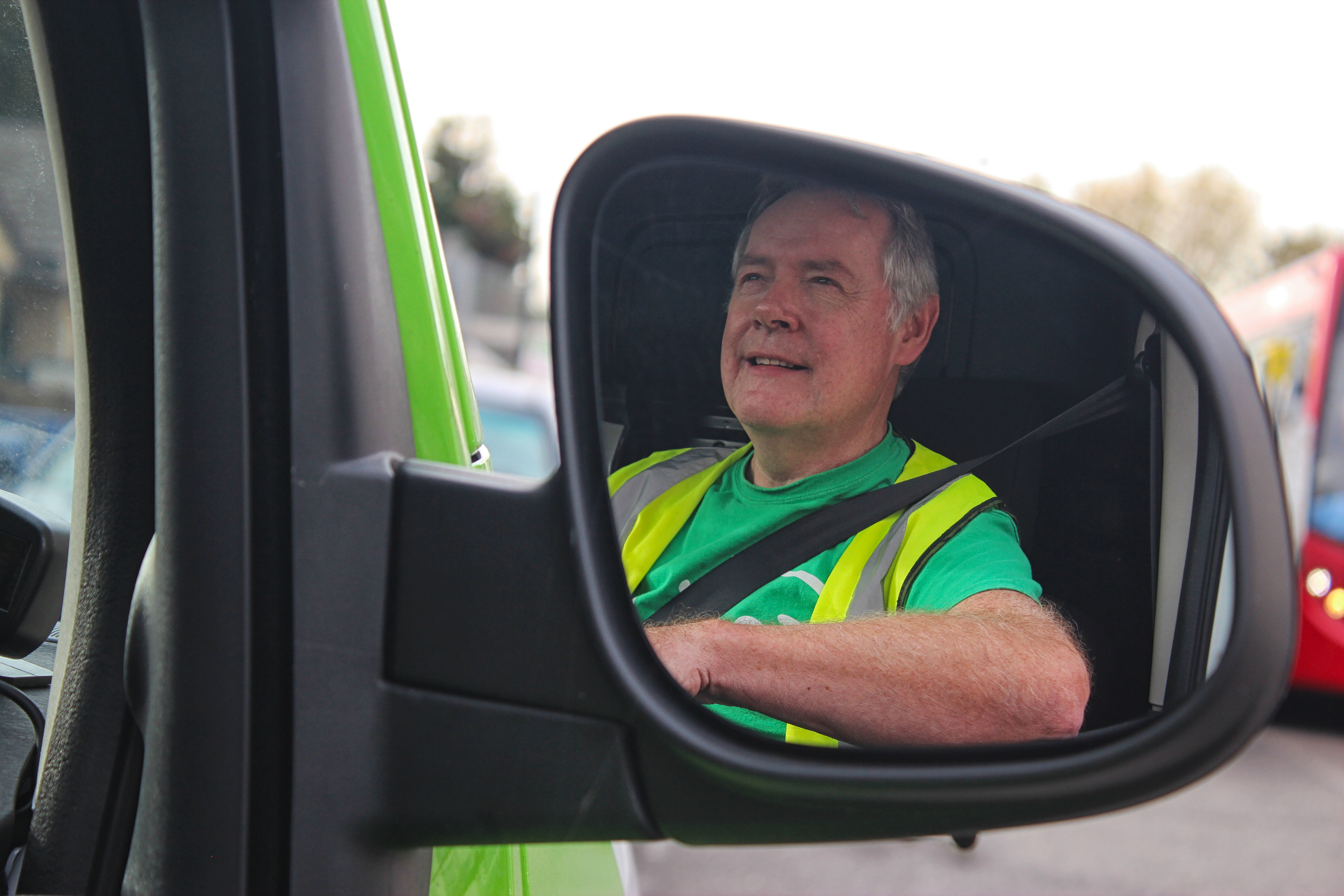 WAREHOUSE VOLUNTEERS

Anyone can be a warehouse volunteer, as long as you are relatively fit and active. Warehouse staff need to lift crates of food, which can weigh up to 11kg. Jobs in the warehouse include sorting food, packing crates, and general housekeeping such as cleaning.



VOLUNTEER DRIVERS
Volunteer drivers deliver food to the charities and schools we work with around London. Drivers need to be able to drive a van confidently, and:
Have a full driving licence with less than 6 points on the licence
Be over 21 years old
Have been driving for over 1 year
Ideally, you will have some professional driving experience

Volunteer drivers follow a route set by The Felix Project. As well as driving, you will need to unload heavy crates of food off the van when you reach your destination. You may also need to pick up food from some locations, which involves loading the van back up with food. A typical route involves 3-5 stops, but some do as many as 7.
We normally ask prospective driving volunteers to do some shifts as a warehouse assistant as a first step to getting a feel for our work. You will also be asked to complete a driving assessment with us before you can go out in the van on your own.


LOCATIONS
You can sign up to volunteer in three different locations:

West London (Park Royal)
North London (Enfield)
Central London*
*Central London volunteering is on hold due to covid-19 but you can still sign up to be put on the waiting list for when we reopen.


COVID-19 RESTRICTIONS
We have put several new features in place, in response to COVID-19.
Drivers can no longer drive with a co-driver, which means they must navigate the roads and call charities ahead of drop-off themselves. If you would like to drive with a co-driver from your own household or someone else you are comfortable sharing a van with, please drop an email to volunteer@thefelixproject.org with the subject line 'Co-Driving Application'.
Volunteer safety is of the utmost importance to us. We are practising social distancing, handwashing, deep cleaning and wearing masks across our operations. You will receive more Health & Safety instructions when you sign up.