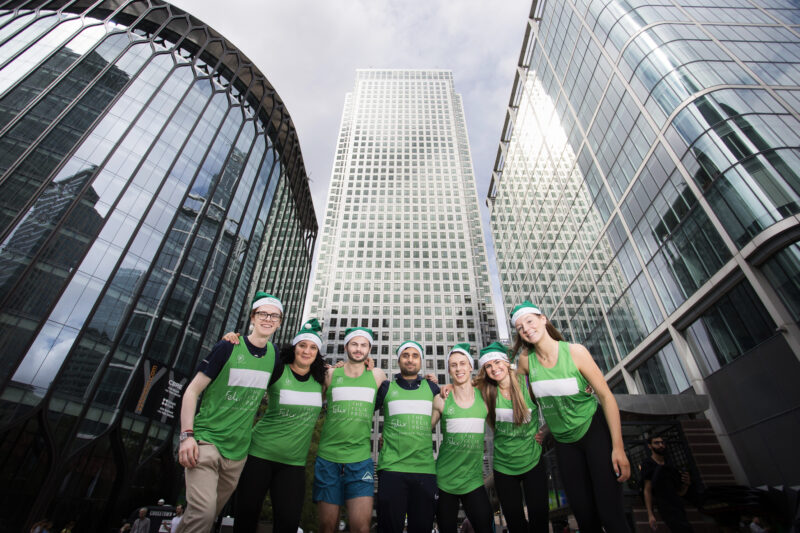 Are you ready to 'step up' to the challenge and climb one of London's most iconic buildings to feed Londoners in need?

In partnership with Canary Wharf Group, we have launched The Santa Stair Climb, taking place on Sunday, 19th of November 2023 at One Canada Square in Canary Wharf. We are challenging runners to complete 1,031 steps up the iconic Canary Wharf skyscraper, finishing with incredible views across London from the 48th floor with the goal of helping us deliver 870,000 meals to Londoners in need this winter.
The capital is still gripped by a cost-of-living crisis with people across our city struggling to put food on their table and with winter just around the corner, we know that more people are going to be faced with the horrible choice of skipping meals.
Charlotte Hill OBE, CEO at The Felix Project said: "We know this winter is set to be a very worrying time for so many, but particularly for those on low incomes. Last year, high energy and food prices left many facing the impossible choice between heating and eating, we saw unprecedented levels of need and we expect this year to be just as bad. It is vital The Felix Project is there to give as much food as it can to the incredible organisations who are feeding people facing food insecurity."