BBC London visited our West London depot to see how we stop good food being wasted and get it to holiday clubs that provide activities and a free hot meal for children. They met staff and volunteers who collect surplus food that suppliers can't sell and accompanied volunteer driver, David, delivering crates of fresh food to The Avenues.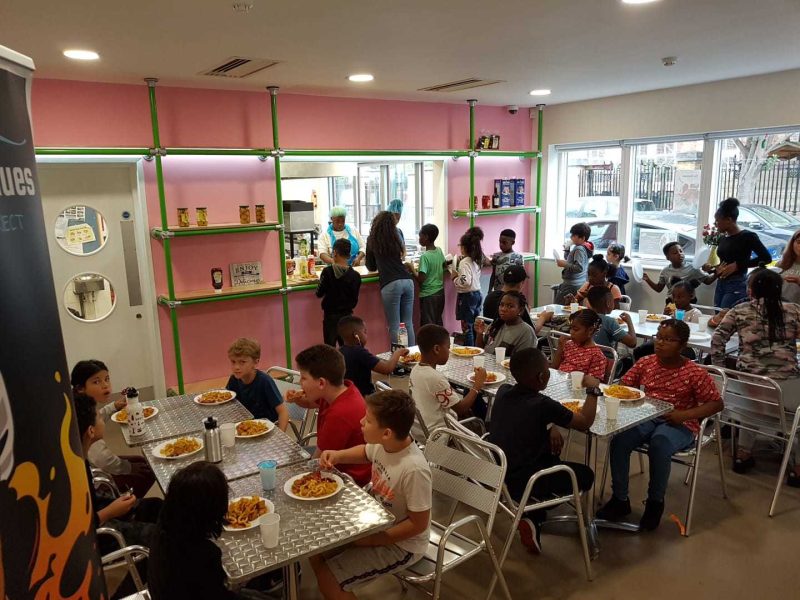 The Avenues provides after school and holiday provision for young people from 8 to 18. It's a lively and welcoming space for children and young people in the borough of Westminster which includes areas like Queensway, where there is very little open and green space and a high proportion of child poverty. Activities at The Avenues help constructively challenge personal, social and educational disadvantage, to enable positive, creative and fulfilled lives. The Felix Project delivers food during the school holidays.

While the BBC filmed at The Avenues, we took the opportunity to talk to Operations Manager, Ffion, about what food from The Felix Project means to them.
How do you use the food from The Felix Project?
"The food makes an enormous difference during the holidays. It's diversified what we're able to do. Since the first delivery which included bread and fruit, we've been able to introduce a breakfast bar and now the children have two meals a day, breakfast as well as a free hot lunch.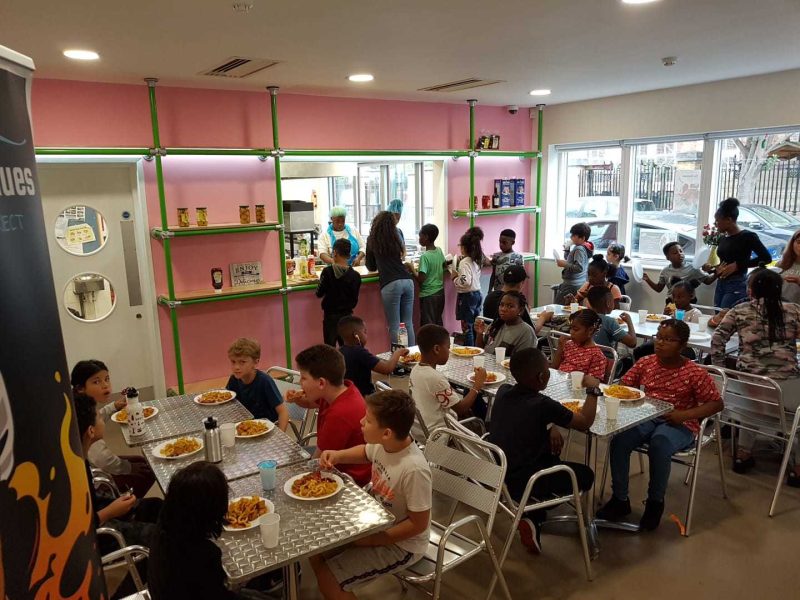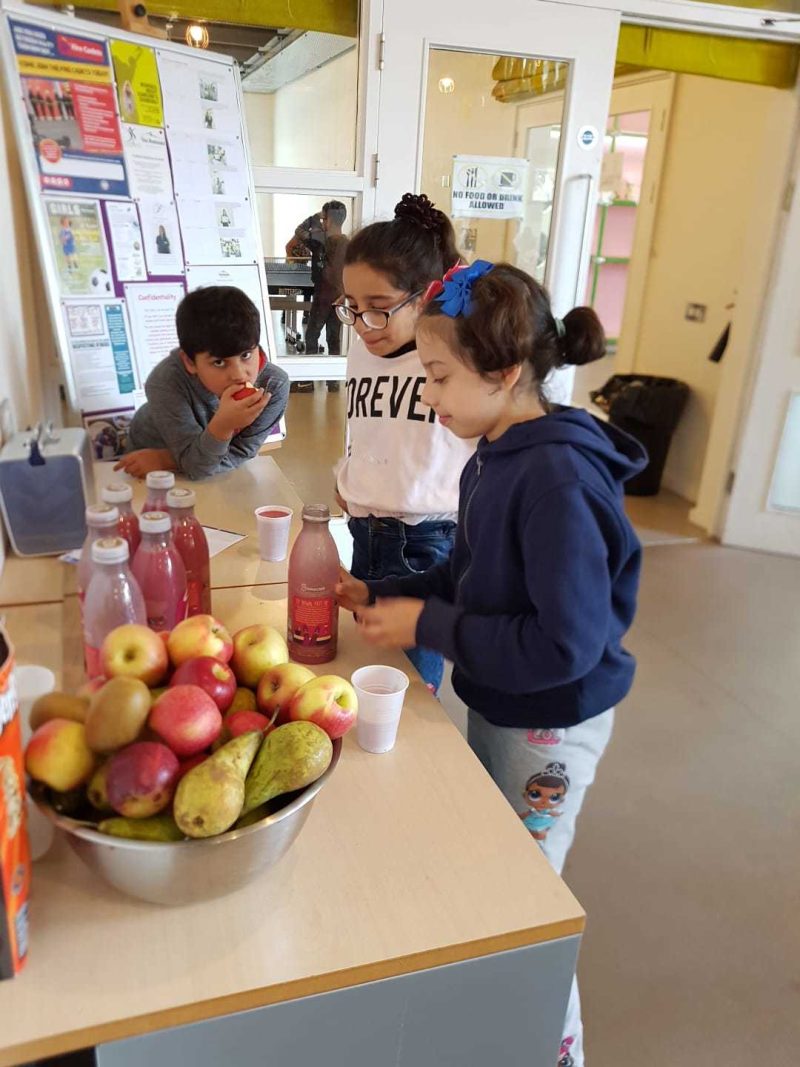 "We are able to use the produce to get creative in the kitchen with what we are going to cook. We don't know what's coming, so we base our menus on what gets delivered. If there's any food that's not used, children and their families can take it home at the end of the day. The last thing we want is for any food to be wasted, so it always goes to a good home. If we can't use it, we offer it out to families of members who use the service and it's always greatly received."

Can you give an example of how our food helps your children and their families?
"Always having bowls of fruit around and having veg with every lunch means that a lot of young people are being fed balanced, healthy meals. We know children won't be here on an empty stomach.
"It's used for learning in cooking sessions. The children get creative with the food like making banana bread if we get a big box of bananas."
How does food from The Felix Project help your budget?
"Our budget is incredibly stretched. With the food from Felix, we're now able to offer 50 meals during the holidays. Without the food we would feed fewer mouths and there would be fewer cooking sessions. The money we save on food can be spent on other activities, maybe paying for an extra youth worker which means another ten children can come through the door. The benefit to Avenues is amazing."
What would you say to others about The Felix project?
"We're extremely grateful to receive deliveries from Felix during the holiday time. We really appreciate time your volunteers give to deliver food to us for the kids here. They have been incredibly friendly and helpful, and show the power of people who donate their time to support something they believe in. With food from The Felix Project, we now have a breakfast bar, we have food to supplement our lunches which means we can feed more children. The benefit of two organisations such as ours coming together can be extremely large."
WOULD YOU LIKE TO VOLUNTEER?
Felix Project volunteers rescue good surplus food that can't be sold and get it to charities, primary schools and holiday programmes across London. Let us know if you'd like to help, and we'll be in touch!