This summer, The Felix Project has delivered food to 65 holiday programmes across London, where children and young people take part in activities and share meals. During the summer, we divert the food that would go to primary schools in term time to holiday clubs where children have fun, keep active and enjoy good food.
To celebrate the vital role that Felix and other organisations play to ensure children have access to food during the holidays, Kitchen Social, the Mayor's Fund for London holiday food provision model, organised an extra-special lunch at one of the community hubs delivering the programme, Prospex Underground Youth Centre, Islington.

London Live interviewed Prospex Youth Centre CEO, Richard 'Beef' Frankland and The Felix Project Schools Programme Manager, Anne Elkins - watch here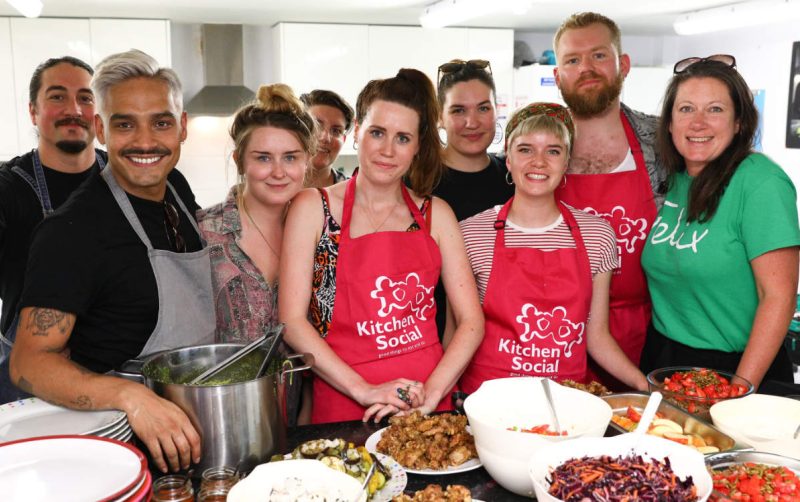 The lunch at Prospex Youth Centre was an opportunity for young people and staff at the centre and people from Kitchen Social, Felix and Caravan to meet each other. The Felix Project delivered crates of fresh fruit and veg, rice and pasta, and a team of volunteers from the restaurant and coffee roasting business, Caravan bought recipes and ingredients and cooked the meal.
Kitchen Social connects organisations that tackle holiday hunger
Richard 'Beef' Frankland, CEO at Prospex Youth Centre is hugely grateful for the support, "We benefit from Kitchen Social connecting us with food suppliers and other organisations that help tackle the bigger picture of holiday hunger. Kitchen Social and The Felix Project open up a network for us, which means we're not doing this on our own, we can be part of things.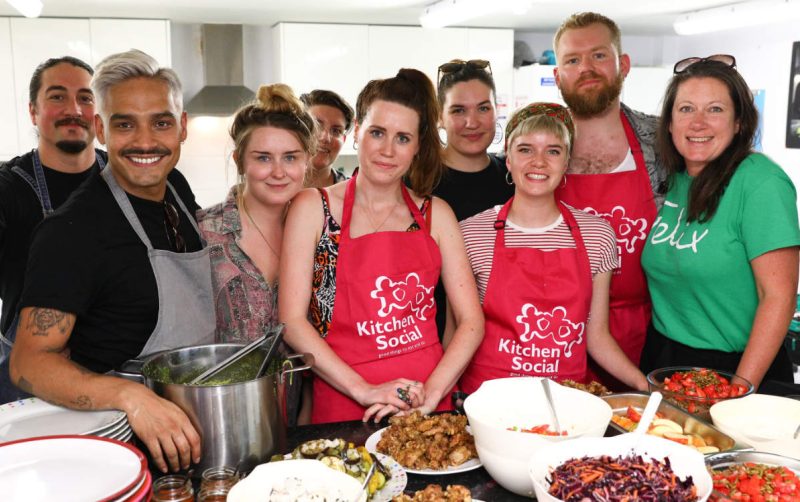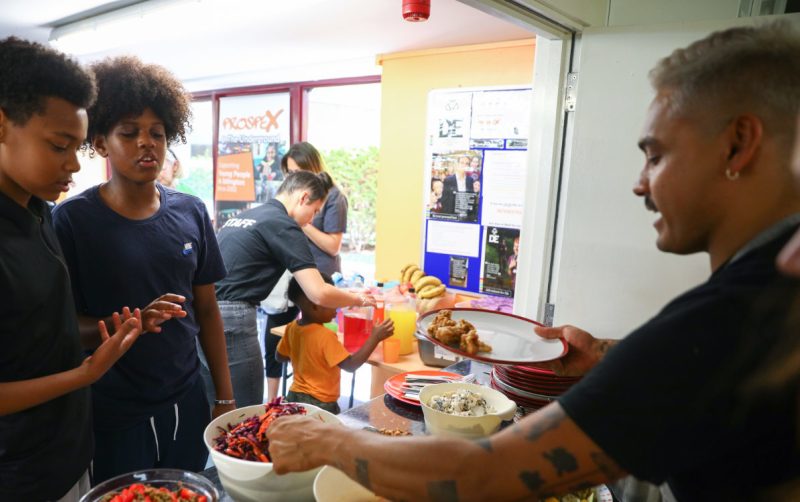 "Food from Felix makes it affordable for us to provide lunches for our young people," said Beef. "We've got parents that are struggling financially but they know when their children come here they haven't got to find money for a proper meal that day. Young people we work with are now more open to trying new foods and we have seen that concentration levels have improved." Read the full case study
Good food and fundraising from Caravan
Daisy from Caravan said, "Caravan Restaurants fundraises for Kitchen Social during the school holidays by adding an optional £1 to diners' bills on weekdays. I've always thought this is great and today I get to see Kitchen Social in action."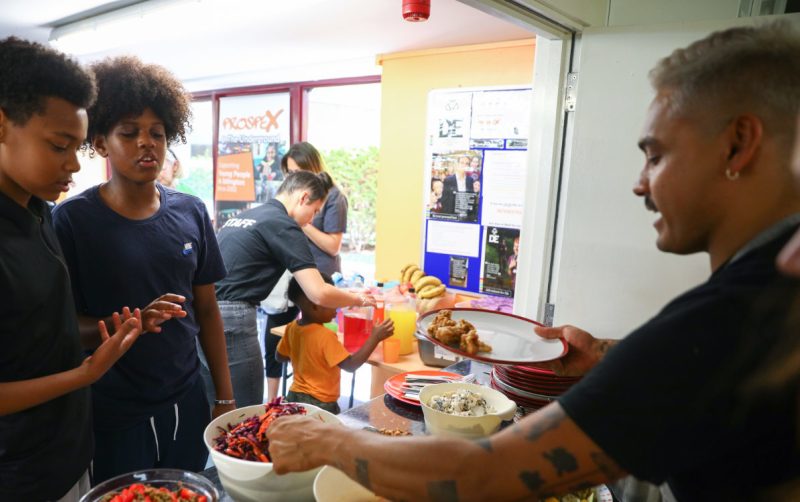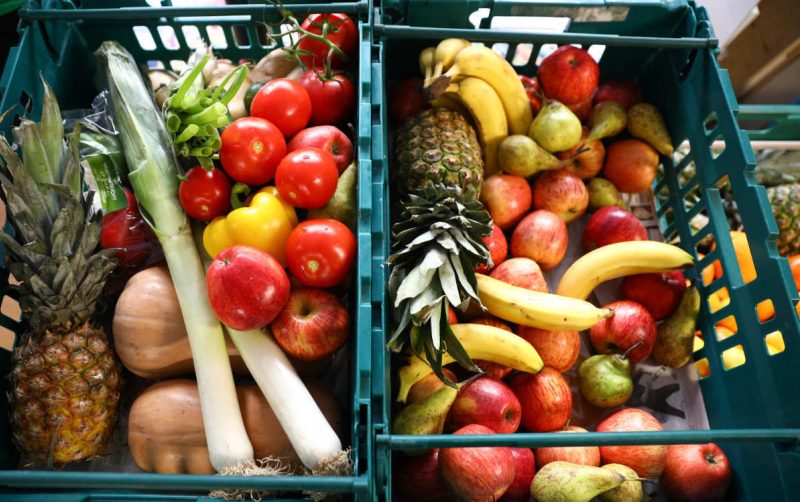 The Felix Project holiday programme
Anne Elkins, Schools Programme Manager at The Felix Project said, "It's been wonderful to be here to celebrate collaboration between Kitchen Social, Prospex, Caravan and ourselves. School holidays can be a stressful time for families who rely on meals provided at schools as a regular source of food. This is why, during the school holidays, we do everything we can to get free food to holiday programmes. Finding the community groups that need our food the most requires organisation and planning, so it's brilliant that Kitchen Social helps to make some of those connections for us as that gives us more time to concentrate on the logistics of getting more food to more people. All of our deliveries include fresh fruits and vegetables which can make nutritious meals for their children to enjoy or keep them sustained with snacks."
Volunteering with The Felix Project is rewarding and fun
Felix Project volunteers rescue good surplus food that can't be sold. All the food we deliver to charities, primary schools and to holiday programmes like Prospex is nutritious, healthy and in-date but it's destined to go to landfill or anaerobic digestion.
If you'd like to help collect food from suppliers, sort it in our warehouse and deliver it to good causes, let us know and we'll be in touch!