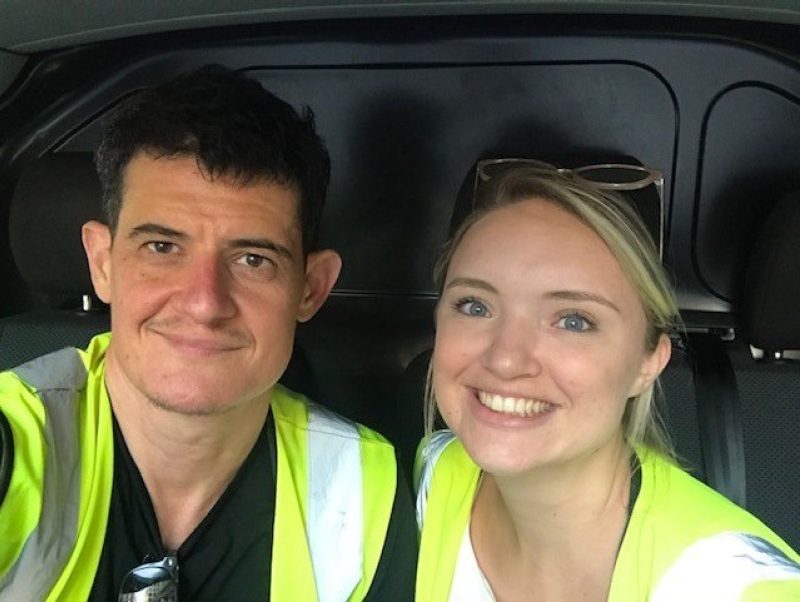 In this weeks spotlight, we're featuring the wonderful duo of Jules and Steph who volunteer regularly for the Central London team in the City.
Name: Jules & Steph | Role: Driver & Co-driver | Typical route: R2 - City | No. of shifts completed: 20+ | Nationality: British | Favourite Food: J: Vegan Indian/Vegan roast dinner. S: Sushi | Tune of the week: J: It's old but it's a classic.. Everybody loves the Sunshine – Roy Ayers. S: I've been listening to a lot of Queen recently following the movie release – timeless!
Jules says..
"I heard about Felix Project as it was starting up, I raised some money for the charity doing Tough Mudder, and then wanted to do more. It is tackling and responding to key issues that should not be happening: chronic food waste, people - including children, and those who have found themselves homeless, who are going hungry when there is so much food in circulation. My contribution is small, but I believe if you have a group of passionate volunteers you can do big things. The Felix Project has that. I also do the shift with a good friend who I don't see that often. All good!"
Steph says…
"A few years ago, my colleague (and now good buddy!) Jules introduced me to the great work of the then rather small Felix Project as he was about to take part in Tough Mudder to fundraise for the charity. I loved the work they were doing and it seemed so simple yet so so important. It's hard to find volunteer work in London that is as flexible as that for Felix - you can do as much as you like, after work, in the day, by foot or by car, and it's so tangible. It's been incredible to witness how the charity has grown in the past few years and great to be a tiny part of that."
Thanks to both of you for all your volunteering hours over the last few years!
WOULD YOU LIKE TO VOLUNTEER?
Click here to register your interest, and we'll be in touch