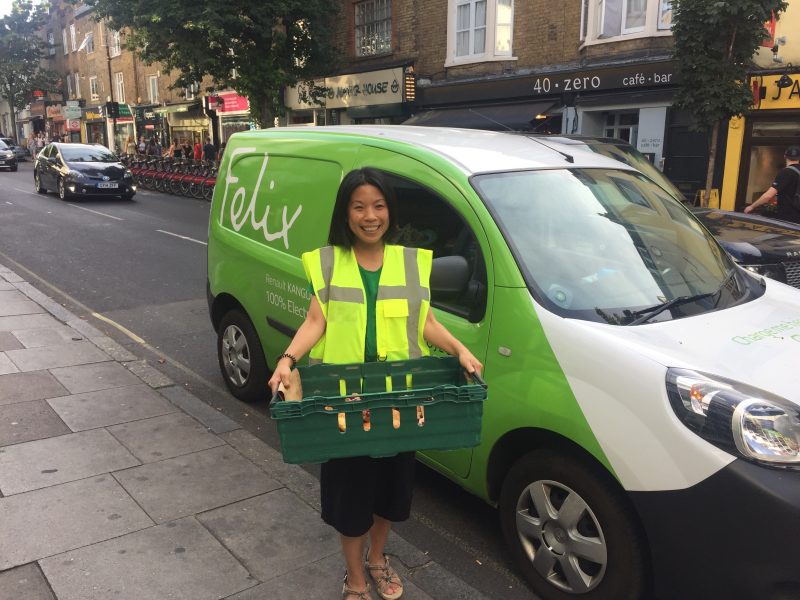 In this weeks spotlight, we're featuring Lai Lee, a wonderful, regular co-driver on our Notting Hill Route.
Name: Lai Lee | Role: Co-driver | Typical route: Notting Hill - R5 | No. of shifts completed: 15 | Nationality: British | Favourite Food: Gelato in a waffle cone | Tune of the week: Spirit (from the new Lion King Soundtrack) by Beyoncé

Lai Lee says...
"I love food and was taught to not waste food from a very young age. It's not just the food itself that goes to waste, it's all the resources that went into making it, from water to land and labour. Volunteering for The Felix Project gives me the opportunity to be more involved in local communities and be part of something worthwhile. People are glad to see you, and you know that you're making a difference to the people that you're delivering to. You get to meet a variety of volunteers from different backgrounds and there's always good banter during the shift."
Thank's Lai Lee - we think you're great!

WOULD YOU LIKE TO VOLUNTEER?
Click here to register your interest, and we'll be in touch