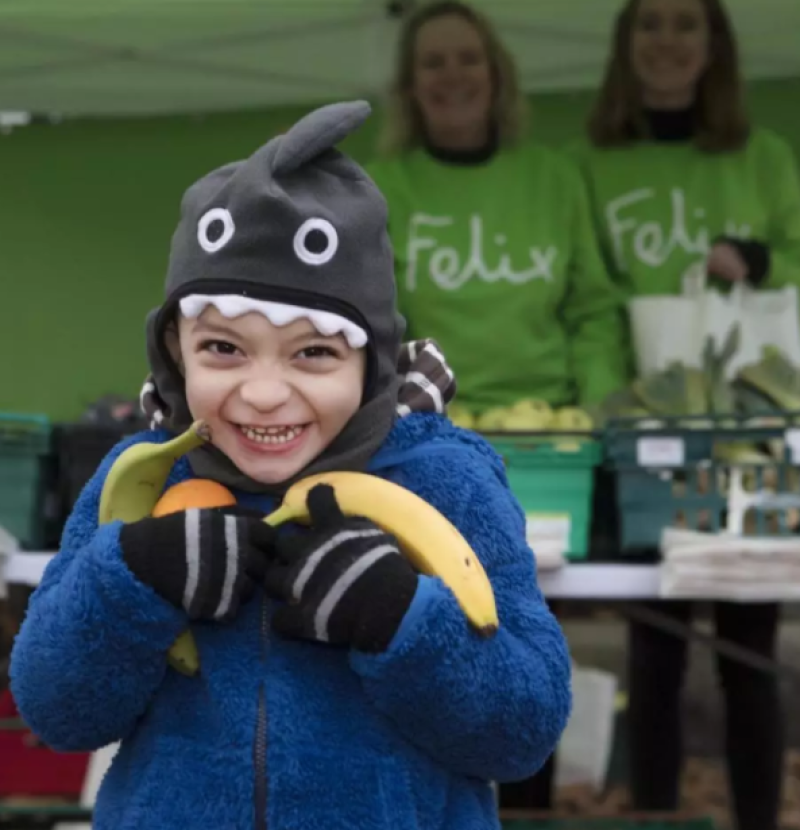 Berrymede Junior, in Acton Town, west London. As the school gates opened and children streamed out to meet their parents, the crowd gathering at Felix's bright green gazebo found a bundle of recipe cards alongside piles of fruit and vegetables.
The recipes, which include soup, dhal and bruschetta, have been designed to help parents and children make the most of the food on offer.
Headteacher Lubna Khan said there was a real need for such a scheme. She said she had seen children going hungry for "as long as I can remember".
The symptoms are clear. "They might be agitated," she said. "Sometimes they might be obviously holding their stomachs."
Other signs are disruptive behaviour and headaches.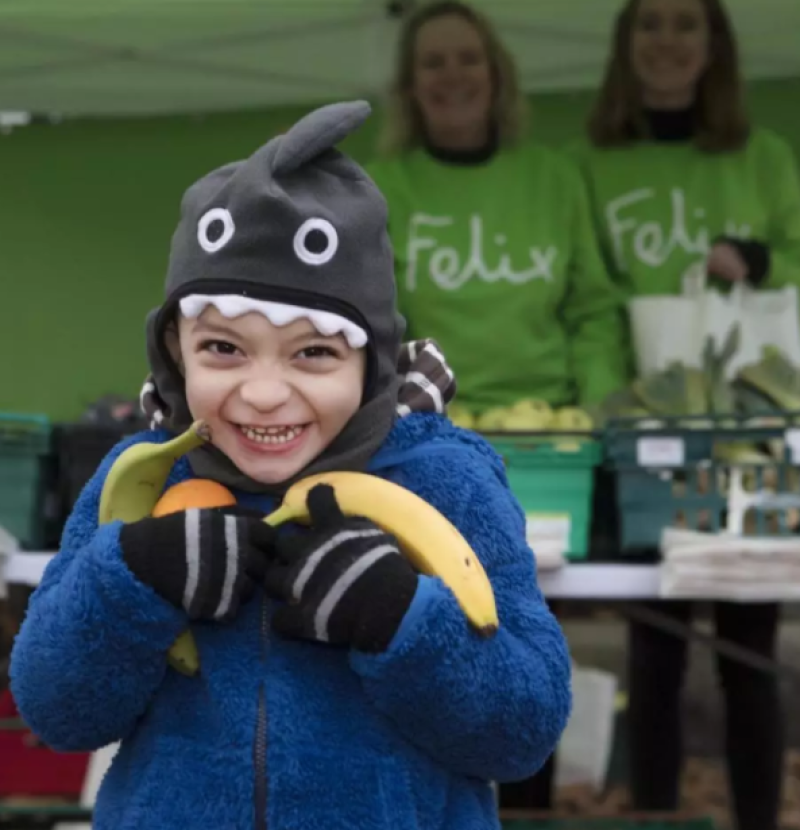 But families not having enough food is not the only problem. The school's regular surveys of parents suggest many are falling back on takeaways and ready meals when their budgets and time are stretched.
Part-time care worker Janet Kimani, whose daughter Patience, ten, attends Berrymede, said that although she sticks to supermarket own brands, she runs out between weekly shops.
Feeding a family of four on £60 (about 70 pence per meal, per person), she finds it hard not to turn to unhealthy options.
"It's easier to buy the junk food because it's cheaper," said Mrs Kimani. "You can only stick to that certain amount of money to spend. I find by the end of the week you have to do without fresh food."

She welcomed the Felix Project's market stall as a vital source of fruit and vegetables.

Mrs Khan said an important aspect of the stall is that, as with the free breakfasts already provided by the school, everybody is welcome to take from it so no one feels singled out or embarrassed.
"Nobody wants to admit they're in difficulty," she said. "[But] considering it's a Western country and we have our view of the 'Third World', so to speak, and we have our view of where we are, there are still issues and we can't pretend they don't happen."
This is an extract of an article by Eleanor Rose, originally published in the Independent. Read the full article by clicking on this link.