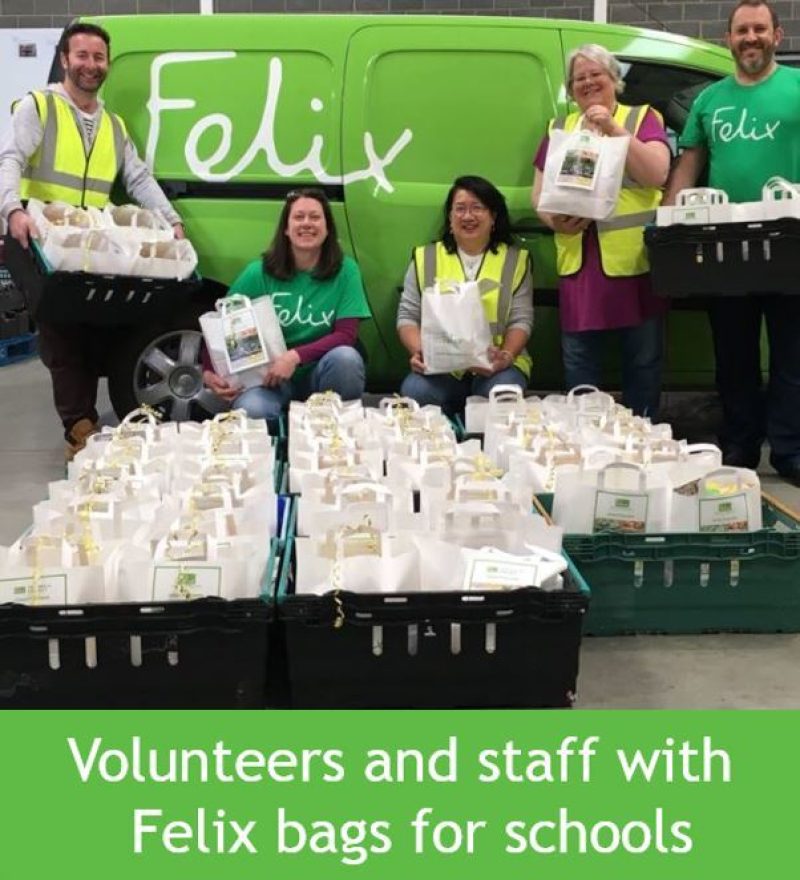 By Damien Conrad
Our Enfield depot opened in November, and we are steadily increasing the number of suppliers who give us their surplus food which is used by local charities for over 2,000 meals a week. Opening the depot was made possible by hundreds of supporters donating to our crowdfunding campaign. Day-to-day collections of food from suppliers and free delivery to charities are down to the work of our wonderful volunteer drivers, co-drivers and warehouse assistants. The food we redistribute is worth over £10,000 a week!
Food suppliers
We are delighted that many of the supermarkets, wholesalers and food brands we work with at our West London depot now arrange for their North London branches to save surplus food for regular collections, and we have new suppliers and one-off deliveries too. Incredible one off donations include 15 pallets of cereals, flour and 16000 cans of cherry tomatoes.
Gleaning from farms
We pick up wonky veg and food gluts from farms: a tonne of delicious apples and a tonne of incredible purple flowering broccoli, potatoes and spring greens. This helps the farms reduce waste and keep cost down, and it allows us to get lovely fresh food to our charities.

Free delivery to charities
We deliver to charities who provide food for people who need it. We supply food for community kitchens, homeless hostels, food banks, a criminal justice charity and charities cooking for people overcoming illness, incapacity or addiction.

Felix food bags for schools
Four North London primary schools now receive regular deliveries of produce which is made available to pupils to take home at the end of the day. This is part of our growing Schools Programme which launched following the Evening Standard Christmas Appeal. Our target is to deliver food to 55 schools by the end of the year, which will keep us on track for 120 by the end of 2019.

More volunteers to help more charities
We have been increasing the food supply and have capacity to do far more, if we have more volunteers. Charities working with over 2,000 people are awaiting their first food from us, and we would dearly love to help them.

Would you like to help?
If you like the sound of what we do and fancy helping as an ad-hoc or regular driver, co-driver, or warehouse assistant, please get in touch. It's simple to sign up, come to a brief induction and then register for shifts ranging from a couple of hours to half a day. Just follow the link on our volunteering page. We hope to see you soon.

Damien Conrad, Warehouse Coordinator, Enfield Depot