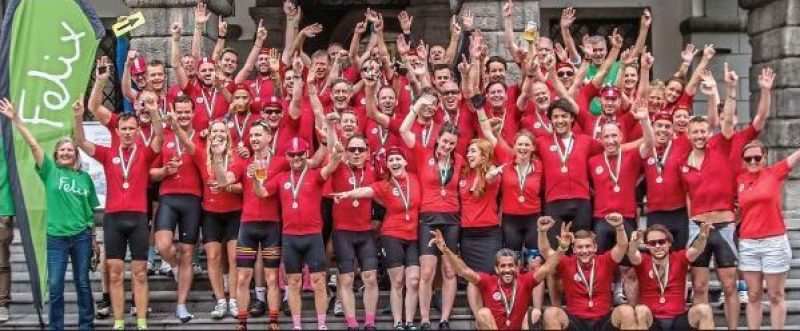 500km bike ride raises £300k for The Felix Project
By Marcus Roberts and Naomi Ackerman, Evening Standard
A bike ride from Austria to Slovenia has raised more than £300,000 for The Felix Project.
The Felix Project, at the heart of the Standard's Food For London campiagn, recycles food from more than 100 wholesalers, retailers and manufacturers that would have ended up in landfill, and ensures it goes to the most needy.
Fifty people from around the world finished the 500 kilometres from Innsbruck to Ljubljana. The ride, set up by the Quintessentially Foundation, included the summit of Austria's highest peak - and cyclists battled sub-zero temperatures and searing heat.
Among the participants were Sky Sports commentator Bill Leslie and QF founder Ben Elliot who personally raised £138,000.
Republished with kind permission of the Evening Standard.