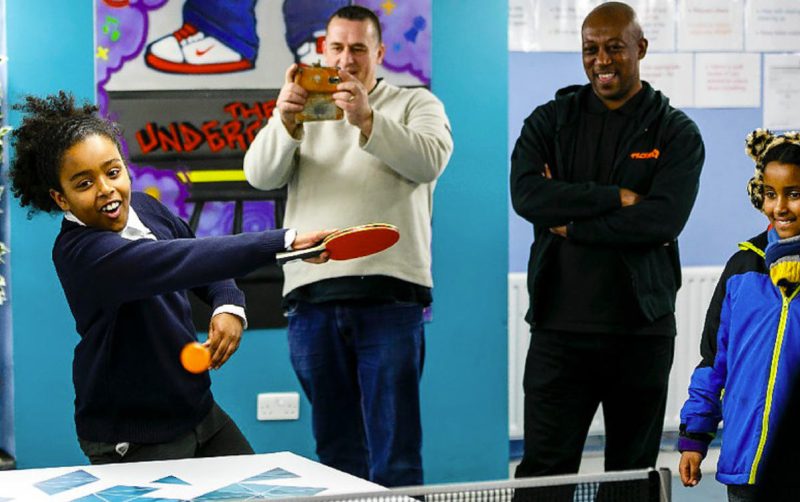 "Food from Felix makes it affordable for us to provide lunches for our young people. To give you an idea of the impact this has, we had a mum who wrote a really lovely letter saying the activities and meals we provided for the whole of last summer helped her clear her rent arrears and gave her time to go out and find a job. She's been working for the last year as a dinner lady." Richard 'Beef' Frankland, CEO, Prospex Youth Centre
Prospex Youth Centre, in Islington, is just one of the 'holiday hubs' that takes part in the Mayor's Fund for London Kitchen Social programme. When they set up in 2001, Prospex worked on the street with young people on the fringes of criminal activity. Outreach remains an important part of Prospex's work today and they also have a centre where 8 to 21-year-olds come for activities, meals and to socialise. Last year 280 young people came to the centre on a regular basis, with 20-30 in each session on a week to week basis. Rooted in the local community, Prospex empowers young people to make positive things happen.
Free of charge, The Felix Project has delivered healthy surplus food to most of Kitchen Social's holiday hubs, including the Prospex Centre. The food deliveries always include fresh fruits and vegetables to make nutritious meals and snacks for children to enjoy.
Beef talked to us about Prospex and food from The Felix Project.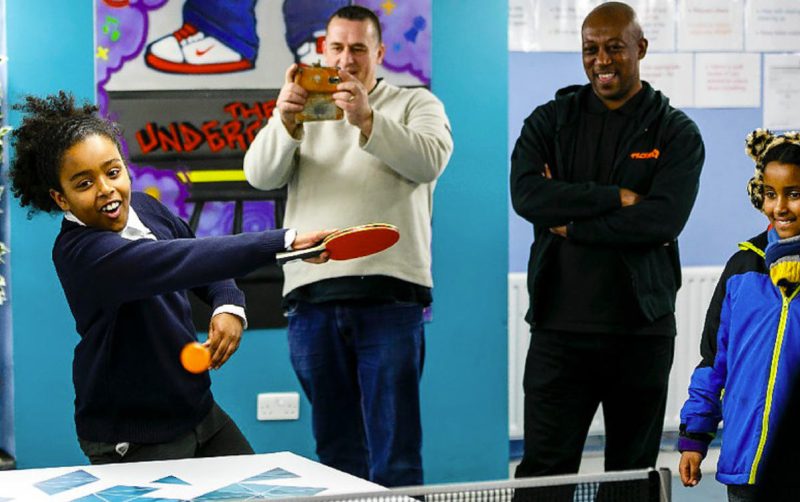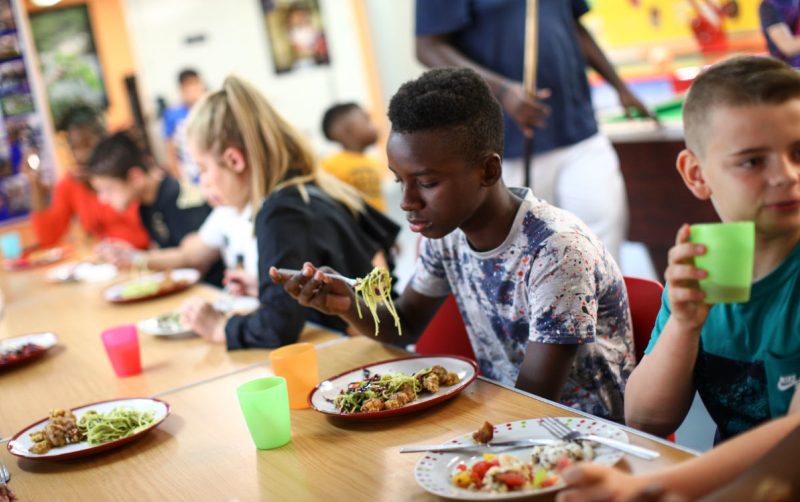 Prospex uses food from The Felix Project for meals
"Food from Felix makes it affordable for us to provide lunches for our young people," said Beef. "In the early days of providing food for the young people, it came out of my pocket and my team's pocket but that's not sustainable, especially as you grow. Now on top of the support from Kitchen Social, we also get food from The Felix Project. It's really good food that's delivered for free, to our door, which also saves us lots of time not having to go shopping.
"Providing a meal has became an essential part of what we do to get young people eating healthy food, teaching them how to cook and how to budget. Young people we work with are now more open to trying new foods and we have seen that concentration levels have improved.
In the Centre, we provide lunch and we also use the food on holiday camps. We've just come back from a week in the countryside, where the young people do lots of physical activities and we give them breakfast, lunch and an evening meal because they're so hungry with being outside and being physical. We set aside tins and sauces, so we have enough food for the camps."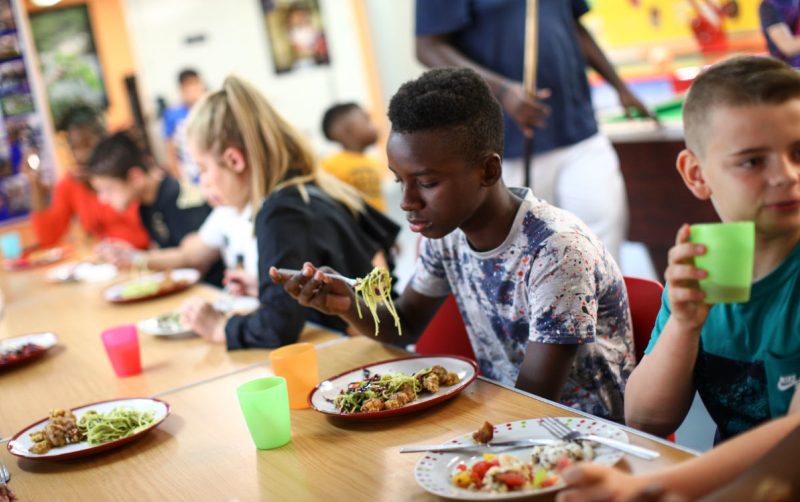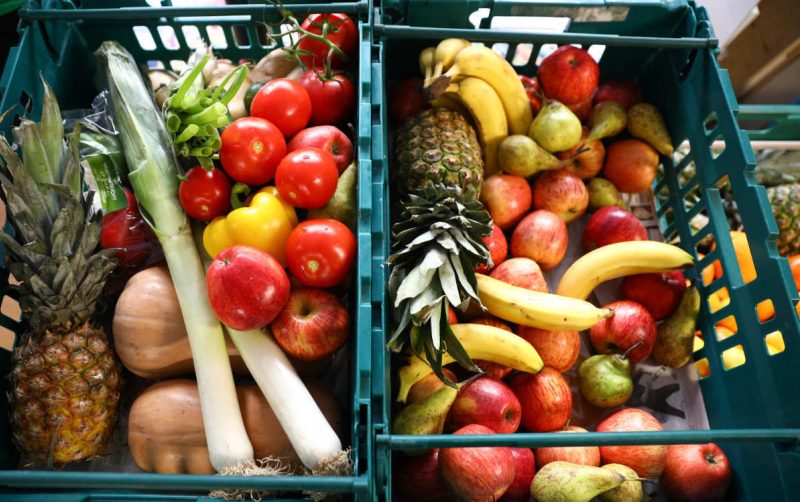 Getting creative in cooking clubs
The cooking club is a chance for young people at Prospex to learn how to cook and get creative with food. A parent whose child attends the centre said, "I think it is a great way to get the children into cooking, sharing a meal, being grateful for having a meal cooked by friends when so many kids would only eat snacks or eat nothing"
A child who comes to Prospex and joins in with the cooking club said, "The food was really nice too, we got to make stuffed vegetables with different fillings. We also learned the importance on including fruits and vegetable in our meals and regularly made fruit salads together."
Goodbye tuck shop, hello fruit bowl
Fresh food from The Felix Project has enabled healthy eating at Prospex. Beef explained, "we used to do a tuck shop, and when we started to receive fruit from The Felix Project, we looked at the chocolate and sugary foods and did away with them. When we first started having a bowl of fruit instead of the tuck shop, the children hated it, but they slowly started to eat the fruit and now they munch their way through it. We would spend a small fortune on this if Felix didn't bring it, and there's always a good array of oranges, apples, bananas and quite often kiwis and pineapples."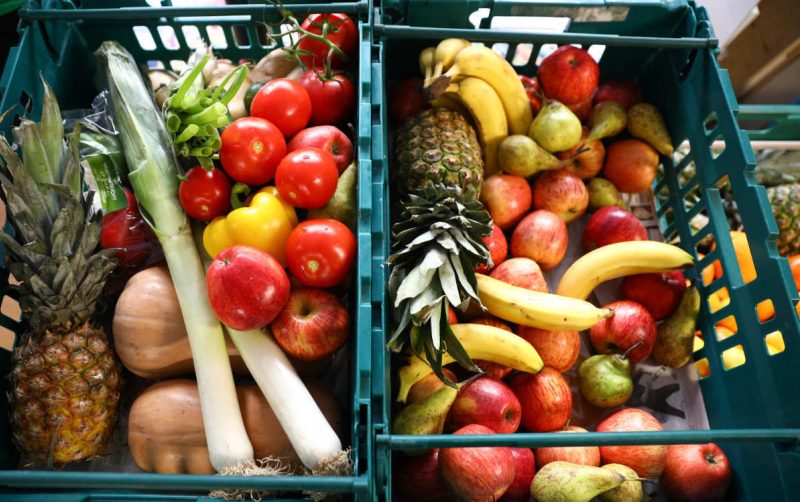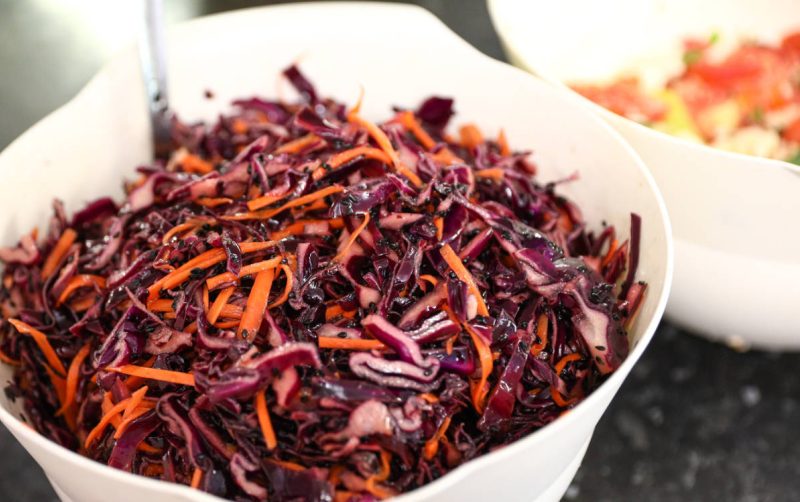 Food costs have gone from over £20 a session to £5 every couple of weeks
"Sometimes we give the older children money and say 'you've got to feed this many young people, with this budget, this is what we've got in the kitchen already, now go and source some food for meals and when you come back you're cooking.' Before food from Felix, we were spending between £20-30 every session, now every couple of weeks we might spend £5 for things we don't generally get from Felix, like spices."

Getting food to charities relies on donations and volunteers
Felix Project volunteers collect good surplus food from supermarkets, wholesalers and manufacturers. It's nutritious, healthy food that can't be sold, including a high proportion of fresh fruit and vegetables that would otherwise go to landfill or anaerobic digestion.
If you'd like to help our work by donating money, or volunteering to collect food from suppliers, sort it in our warehouse and deliver it to good causes, we'd love to hear from you!