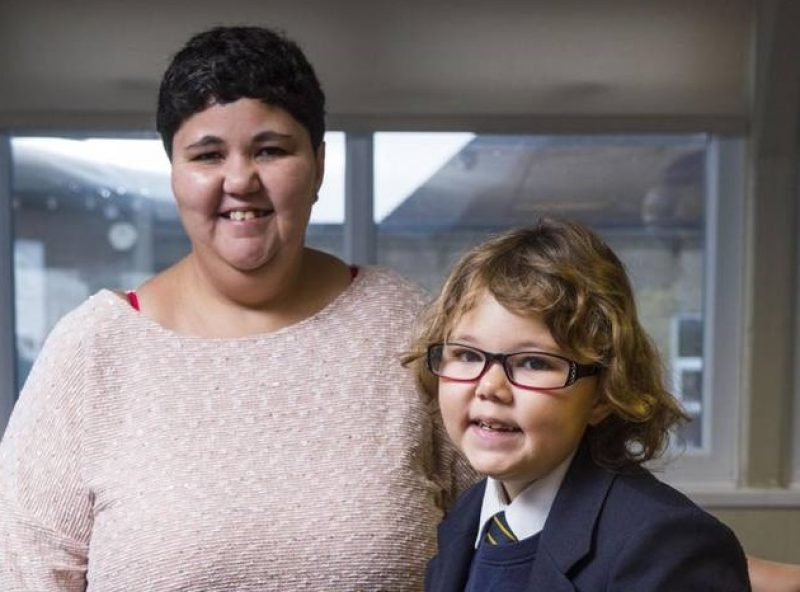 The first school market stall stocked with fresh, free food has opened to an "overwhelming" response.
Pupils at Stanhope Primary school in Greenford have become the first to see a pioneering Felix Project stall in their playground, and the first to take home bags of food to their parents.
The stalls aim to make sure no child goes to bed hungry, and will help youngsters like eight-year-old Emma Burnell. She was one of the first in line for food at the Stanhope market stall.
Standing with her mother Tara, 36, she picked out potatoes, a leek, bananas, apples and a yogurt from the stall and put them in her "Felix" paper bag to take home for dinner.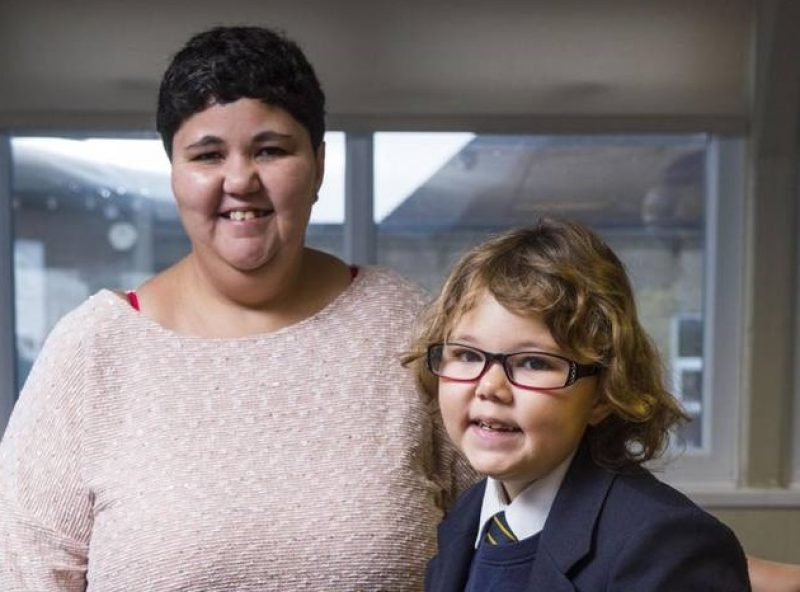 Mrs Burnell said: "Money is very tight and there are days when there is not enough food in the house. This morning Emma came to school without breakfast because there is not anything in the house.

"We have had to go to foodbanks where we get things like tins of beans and pasta."
Mrs Burnell, who also has three-year-old twins, added: "I go without sometimes so that Emma can have dinner. Money is the main problem, but it can also be time and trying to work out what to give her to eat."
Emma, who teachers say is a joy to have at school, said softly: "I think I should let my mum have her food first and then I should have my food afterwards. It is sad when she doesn't have food because I really like my mum, she is precious to me."
Visibly moved, Mrs Burnell admitted that it is not just a lack of food which is difficult, but finding healthy food to cook cheaply.
She said: "It is easy to put something in the microwave, or have a lot of pasta with cheese and a sauce. It does play on my mind a lot. It's something I really want to change. Sometimes Emma doesn't have much energy. On the way to school today she said she felt tired from walking and her legs were hurting."
Mrs Burnell planned to add the fresh leek and onion from the market stall to the family's pasta dinner that night.
"It helps having the ingredients, and it would be really good to have some recipes as well," she said.
Emma is eligible for free school meals and eats her lunch at school. It is sometimes the first food she will eat all day, and Mrs Burnell said that without it life would be even harder.
The family also receives food bank vouchers through the twins' nursery.
The Felix stall, with its bright green gazebo and crates of food, will come to the Stanhope playground twice a week. At its launch last Wednesday, and every single item was taken by children and parents within 15 minutes.
There were boxes of freshly baked bread, mounds of fresh fruit and vegetables, bagels, zip-lock bags of pineapple chunks, hundreds of boxes of raisins and crates of yogurts.
This is an extract of an article by Anna Davis, originally published in the Evening Standard. Read the full article by clicking on this link.