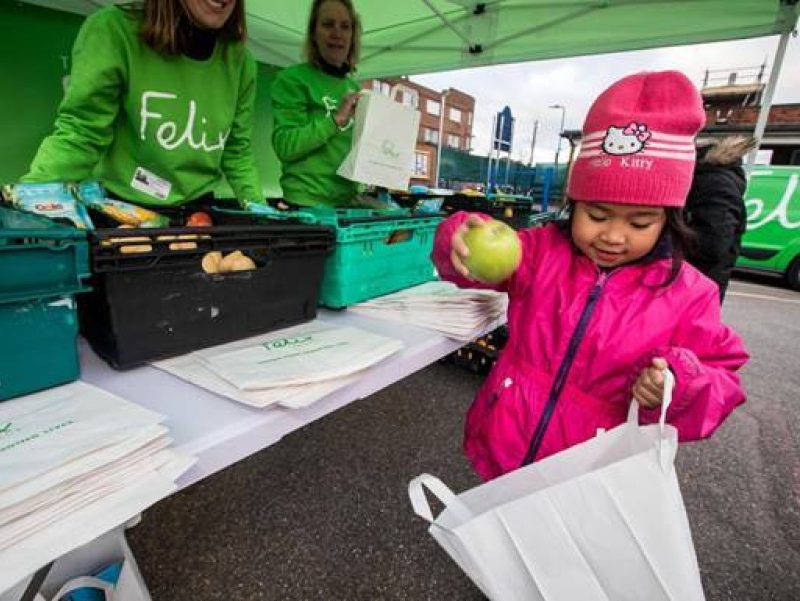 The Felix stall, with its bright green gazebo and crates of food, will come to the Stanhope playground twice a week. At its launch last Wednesday, and every single item was taken by children and parents within 15 minutes.

There were boxes of freshly baked bread, mounds of fresh fruit and vegetables, bagels, zip-lock bags of pineapple chunks, hundreds of boxes of raisins and crates of yogurts.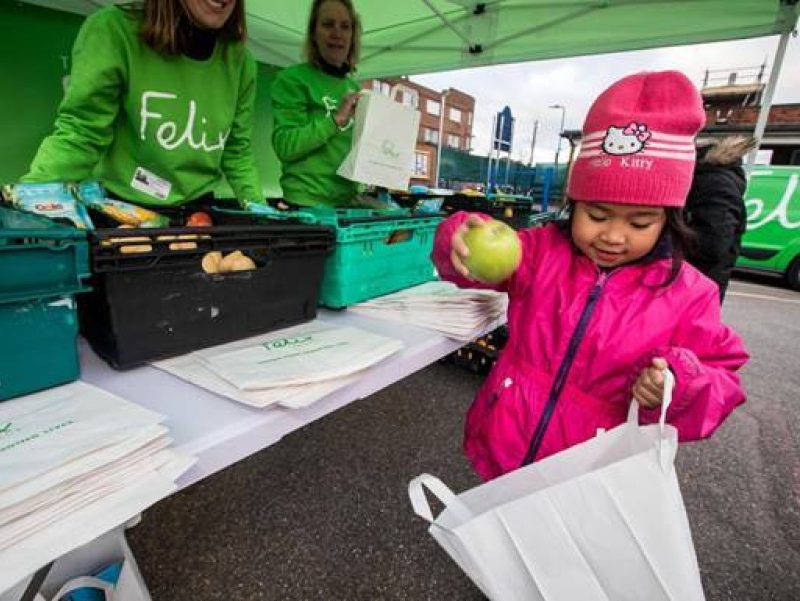 Wendy Noel-Gordon, whose daughter Neveah, six, is a Stanhope pupil, said: "It is a bit of a struggle to provide food because it costs so much. I always manage to get something together, but this will really help. I also have my mum for support and she will often invite us round and cook for us."
Roshan Bhattarai, whose five-year-old son Aarush goes to the school, said: "I think it is a brilliant idea. The food will definitely be helpful to top up what we have at home. Just look at the interest there has been in the market stall — it is overwhelming."
Felix Project chief Hilary Croft said: "The families at Stanhope are the pioneers in this campaign. At Felix we get really angry about the fact there is so much surplus food around. Lots of restaurants and supermarkets are throwing away food and it is not getting to people who would really like to have it."
This is an extract of an article by Anna Davis, originally published in the Evening Standard. Read the full article by clicking on this link.