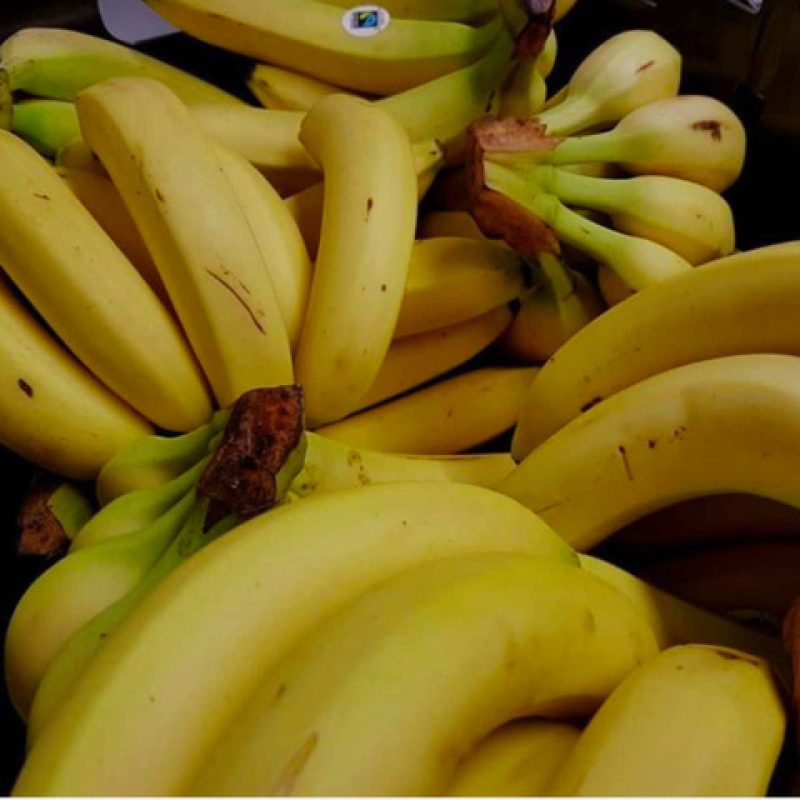 Sam, a medical student in Birmingham volunteers at our Park Royal depot during the summer with mum, Gretchen, who has been volunteering since the earliest days of The Felix Project.

Sam says …
"It was astonishing to see the sheer quantity and quality of the food collected each day. I saw crates upon crates of fresh meat and fish along with tonnes of fruit (so many bananas!) and vegetables. But the most incredible part is that all of this gets distributed to those that need it each and every day. It is quite clear from this that food waste is an unimaginably large problem and must be sorted if we are to live sustainably on this planet, but it is a complex problem, without this surplus food many families would risk hunger and malnourishment."
Read Sam's blog about his first shift in the depot here
Volunteers save good surplus food and get it to charities, for people who need it
If you'd like sign up for shifts during the Summer holiday, it's simple to get involved. We have volunteering opportunities for co-drivers, walkers and cyclists to collect food from suppliers and deliver it to charities, and for warehouse assistants to sort food in the depot. If you have a few hours to spare for a morning, afternoon or evening, we'd love to hear from you!
Click here to register your interest as a volunteer, and we'll be in touch