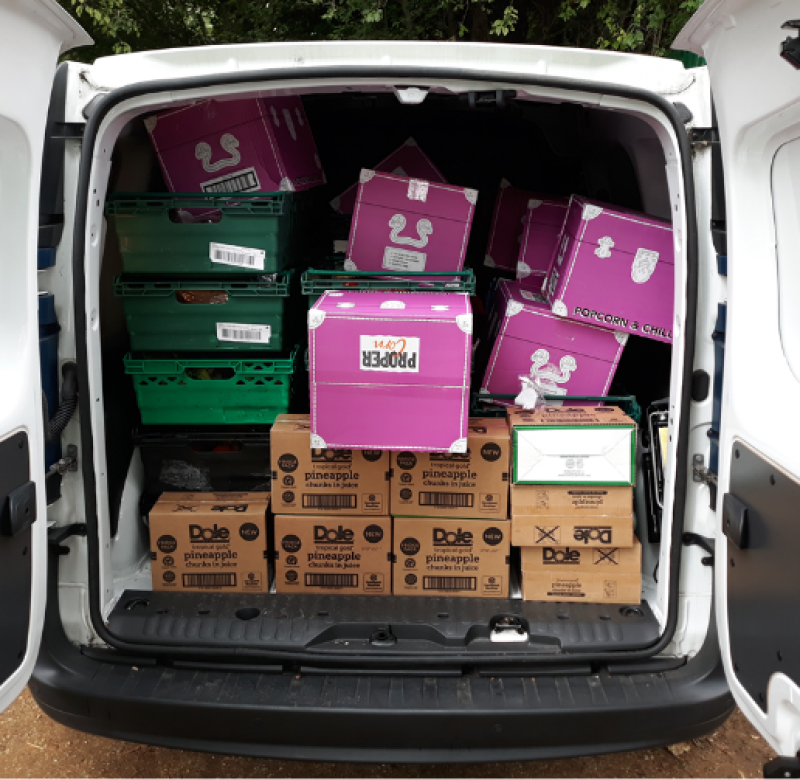 Blog by Tash, Central London Co-ordinator
Holiday hunger is a problem, children who would access free school meals in term time can be suddenly left without and if they are living in food insecure homes it's likely they will go hungry.
The Felix Project wanted to help. Collectively, the Central London and Enfield teams designed a route that would allow us to deliver food to some fantastic holiday programmes in Tower Hamlets. These projects run when the schools are out, some are looking after 230 children, ensuring that they are safe, well fed and kept busy during the long summer break.
I took our electric City van, which is kept right in the heart of London on London Wall and collected food from our Enfield depot. The journey was easy, and I had time to enjoy a bit of morning radio which is rare. It was timely broadcasting as BBC London were featuring Holiday Hunger and interviewed the guys at Football Beyond Borders, which sounds like a great initiative in South London. I felt really happy that I was going to personally spend a few hours of my day supporting the brilliant work of other programmes like this.
The fab team in Enfield had already prepacked food crates, filling them with a selection of fresh fruit and veg, smoothies, bread and snacks. So, once I arrived it was easy to load up the food and head to Tower Hamlets. My first stop was on the Isle of Dogs, a part of London I'd never seen before – it's proximity to the City surprised me. With the Gherkin and other iconic buildings in clear view it seemed sad that next to so much wealth and prosperity there are kids going hungry.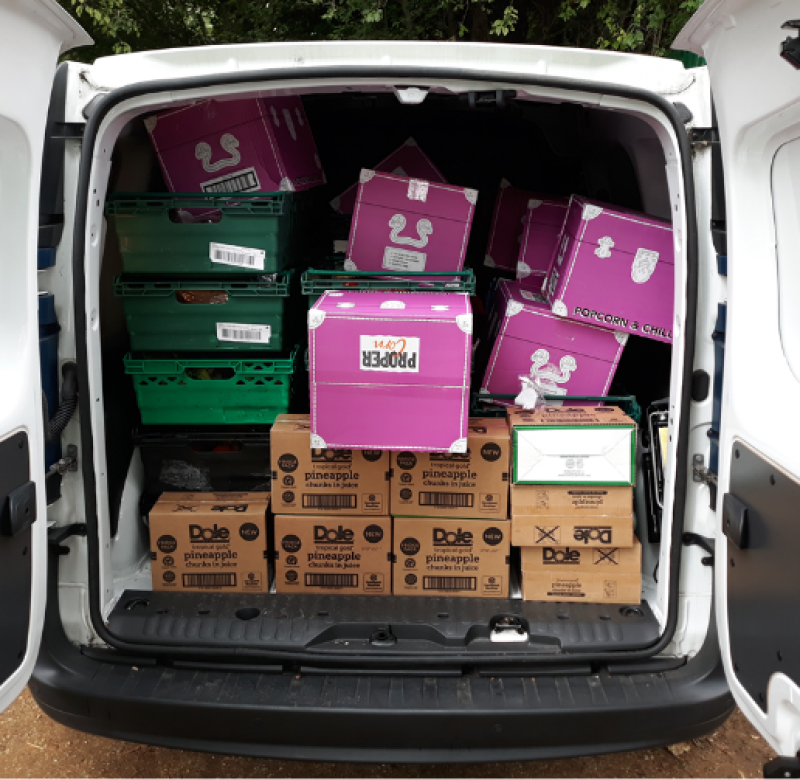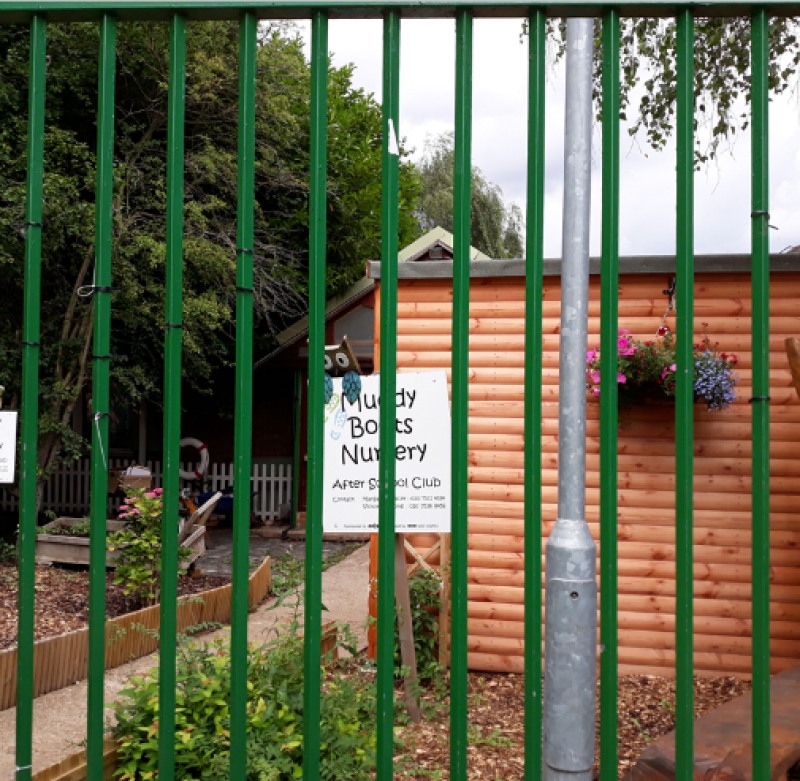 I arrived at Muddy Boots, a programme held in the primary school on Mudchute Farm – who knew there was such an amazing outdoor space here – with nature trails, trees, playing fields and playgrounds. It's a green haven in a concreted jungle. Here I met the lovely Margaret and Penny who run the programme and prepare meals for the children. They were extremely welcoming and helped me unload the food. Penny was keen to juice some of the oranges we gave them and said they would make good use of all the veg that we provided.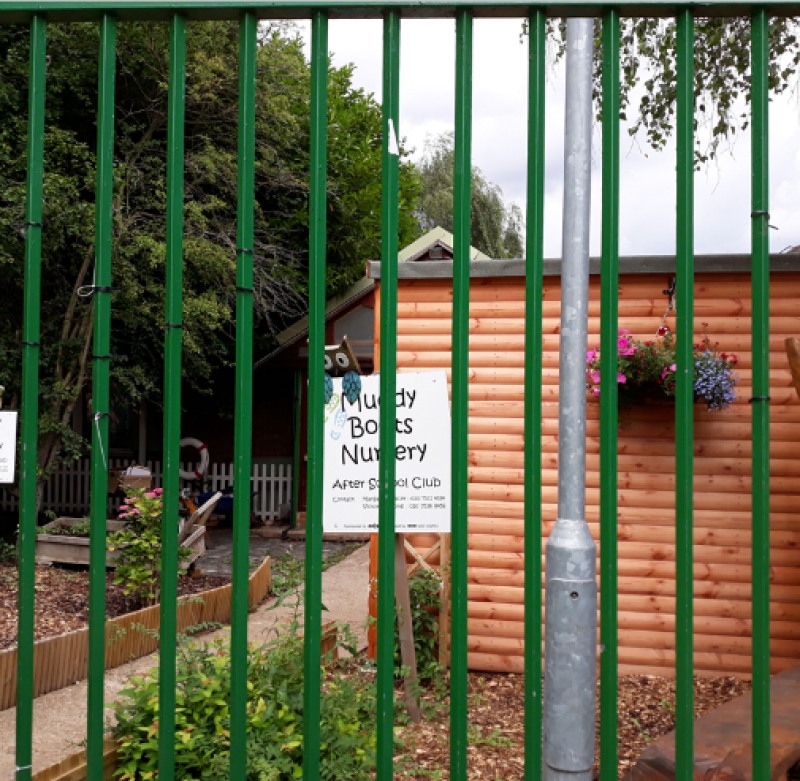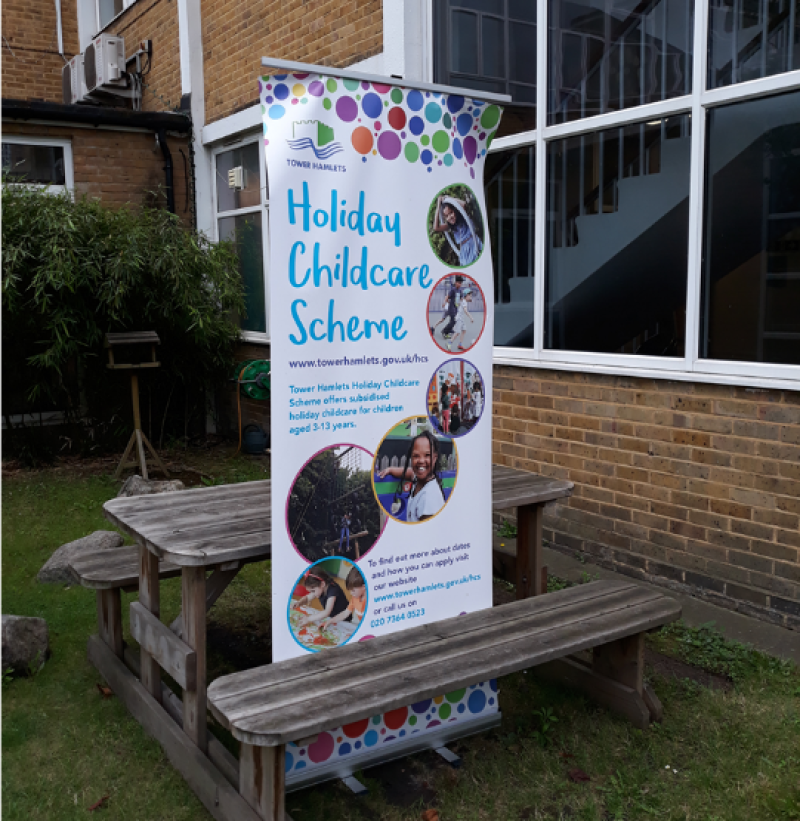 Next stop Neighbours in Poplar where I met the lovely Sister Christine who was described as saintly (she really was). Once again, I had a very warm welcome and the team explained that most of the kids would have curry and other similar meals with rice at home so they tried to make different dishes at the programme which the kids loved.

From here I went to a holiday childcare programme in a Primary school where the programme manager explained they had 230 kids in that day and the team were rushed of their feet. He said all this with a smile, and you could tell he was extremely passionate about his work.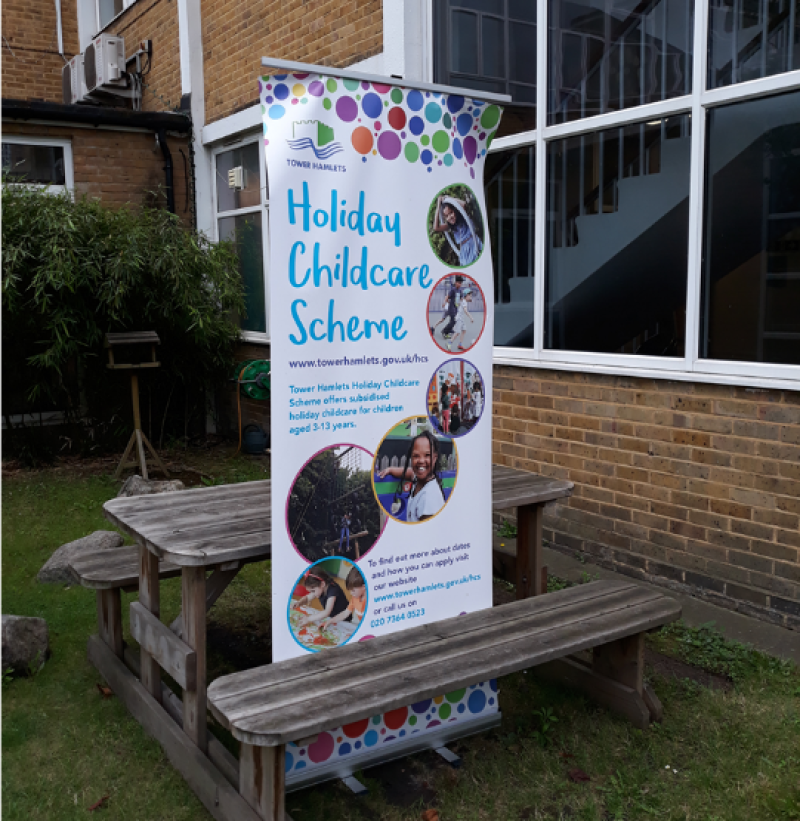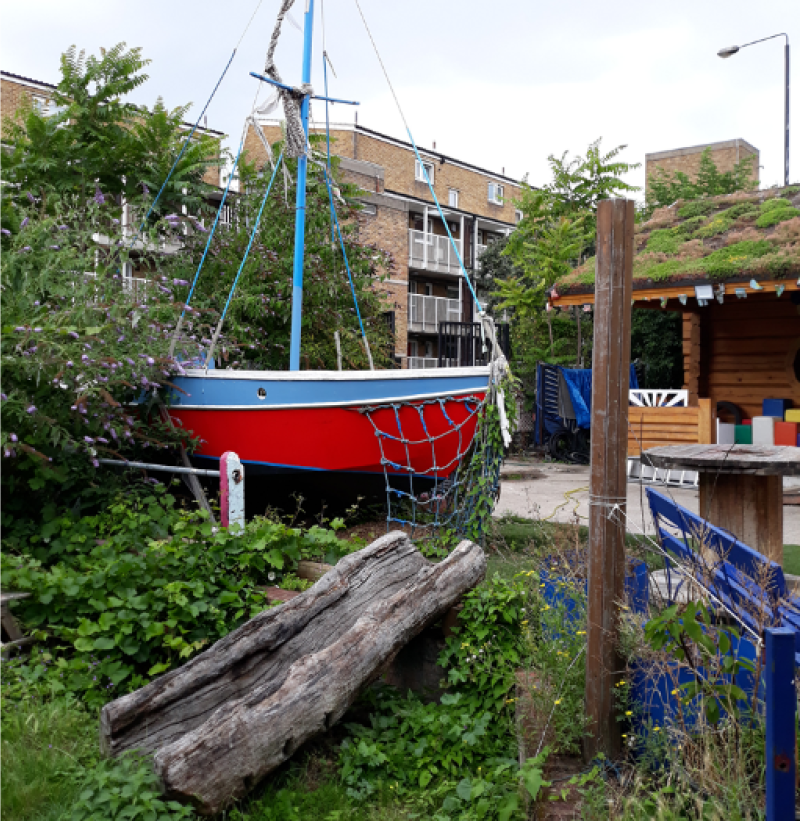 My last stop was Shadwell Community Project which was the icing on the cake for me. It's an Adventure Playground full of bright and colourful wooden climbing frames and swings. I could imagine the kids just being free to explore and play in the space. Trustees Pete and John were there to greet me and even on that drizzly grey day had time and energy to tell me who benefitted from the space and that sadly some children would sit an wait for food all day if they had to as they were so hungry.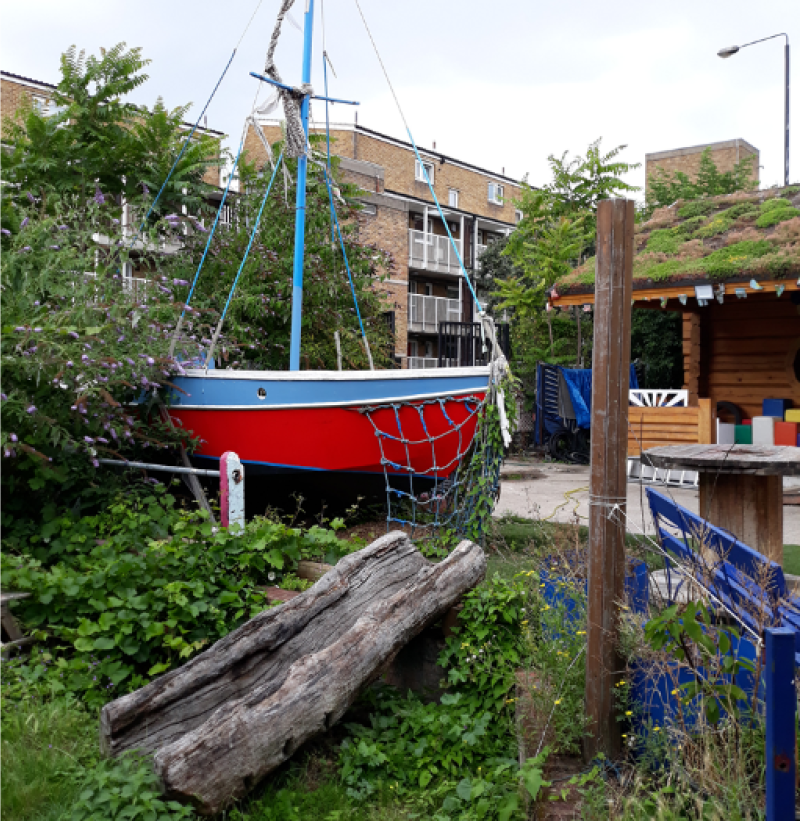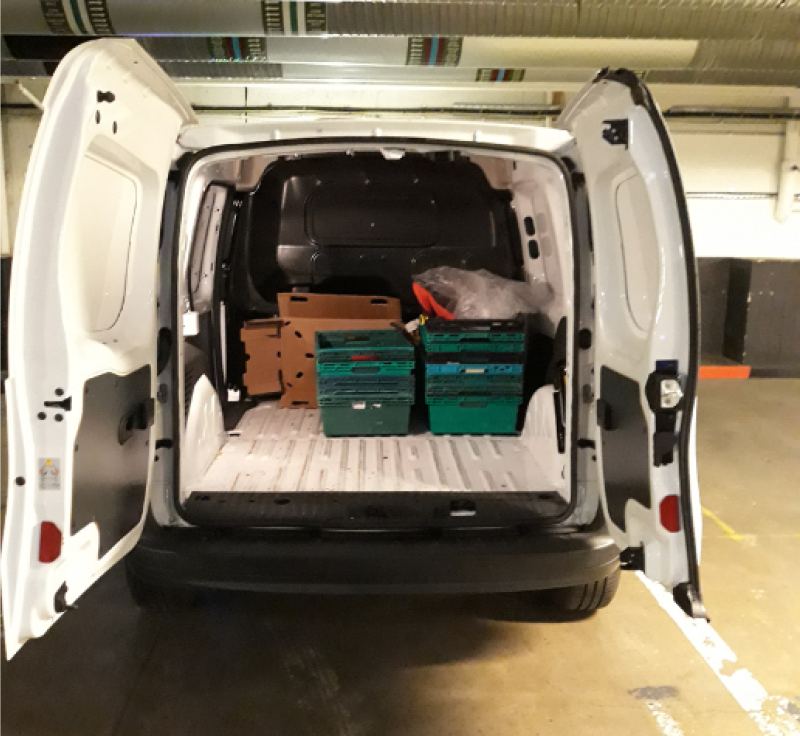 I returned the van to its home on London Wall which is just 15 minute drive from my last stop and felt incredibly proud that the organisation I work for is doing something to help these projects who are doing such important work. The shift took around 3 hours and was genuinely a pleasure to be a part of.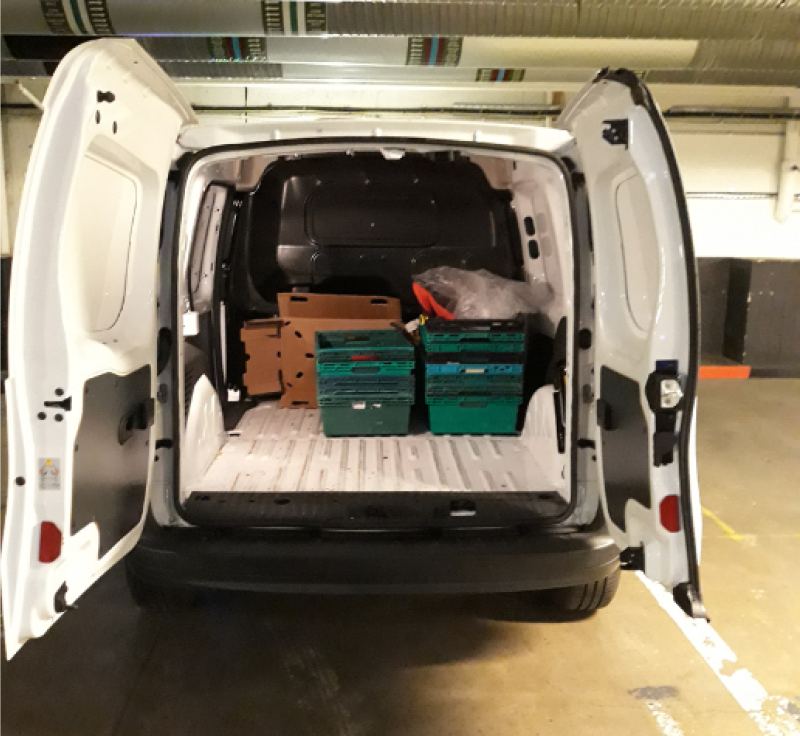 Would you like to get involved?
We are running this service throughout the holidays and need volunteers to support it. If you have some time during the day and would like to get involved please contact [email protected].
If you work for a company that perhaps offers CSR days then it would be a great way to spend it. If you are a company that is looking for a charity partner to volunteer with then please get in touch as you could make a real difference by supporting this special holiday programme project.