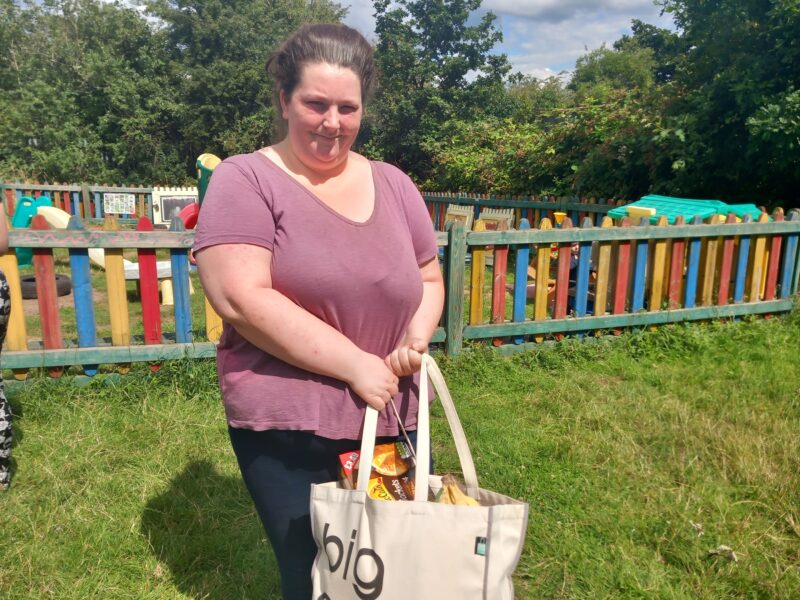 Almost half of food banks and food support services say they are expecting the upcoming summer holiday to be incredibly busy. In a survey1 of community organisations receiving food from The Felix Project – 48%2 of respondents said the summer holidays are their busiest time of the year.
35% of respondents said they are expecting to see around one quarter more families during the summer break than they usually would – concerningly around 5% said they could see 100% more families during this time.
The Felix Project redistributes surplus food to around 1,000 community organisations and schools across London. During the holidays many parents struggle with the additional costs associated with having their children at home. Not being able to access free school meals and school food banks means they are forced to turn elsewhere for help.
Worryingly 29% of respondents said they did not feel confident they could meet the additional demand and 21% felt they would really struggle. Burnt Oak Community Food Bank is one of those organisations, Founder, Deepa Chauhan is expecting to see double the number of families during the holidays, she said: "I am really worried about the next few weeks, while we will not turn people away and will do all we can to help parents we know this increased demand means we will have to give people less at a time when they really need more. Our food bank prioritises giving out fresh fruit and vegetables as I think no one should miss out on healthy food because they have a limited budget, but they are expensive and we support up to 900 people every fortnight – ensuring they have enough will be very stressful."