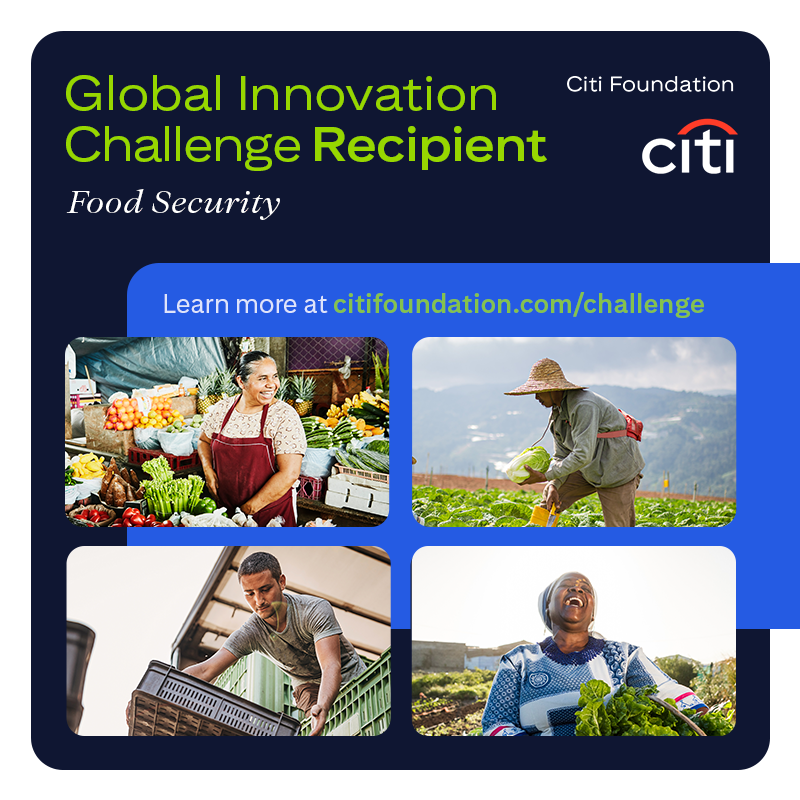 The Felix Project is delighted to announce they are one of only two UK organisations to receive a grant from the Citi Foundation as part of the first Global Innovation Challenge.

The charity has received $500,000, the money will be used to fund the pilot Farm to Freezer project, which focuses on offering an alternative way for farmers to utilise their surplus and fix a serious issue within the supply chain.
It is estimated over 3 million tonnes of edible food is wasted before it even leaves the farm where it has been grown. Currently farmers are not offered any government subsidies to give this food for human consumption, The Felix Project wants to change this and will use this money to work directly with farmers to rescue additional surplus produce.
Will Savage, Head of Corporate Partnerships at The Felix Project said: "This is an incredible amount of money that will enable us to access and save so much more UK grown fruit and vegetables. It is not right that so many farmers are being left out of pocket or having to waste perfectly edible food, especially during these tough times. Recent research revealed around 1.3 million Londoners are facing food insecurity, the need is higher than ever. We are thrilled that the Citi Foundation have recognised the difference we can make to food security and are helping us get a much needed, innovate pilot off the ground."
James Fleming, Global Co-Head Equity Capital Markets at Citi, said:  "Citi is committed to playing a vital role in the communities where we operate, and we are pleased to be supporting The Felix Project with a $500,000 Citi Foundation grant.
 With household costs going up, the work of the Felix Project to help families in London get vital access to food and ensure that no food is unnecessarily wasted has never been more important."
 Our two-year collaboration with The Felix Project is part of our first ever $25,000,000 Global Innovation Challenge, where we are supporting 50 charities globally who are focused on tackling food insecurity."
The inaugural Global Innovation Challenge has given out $500,000 grants to a total of 50 organisation across the globe to support programmes in four key areas of work: food access, availability, affordability and community resilience.