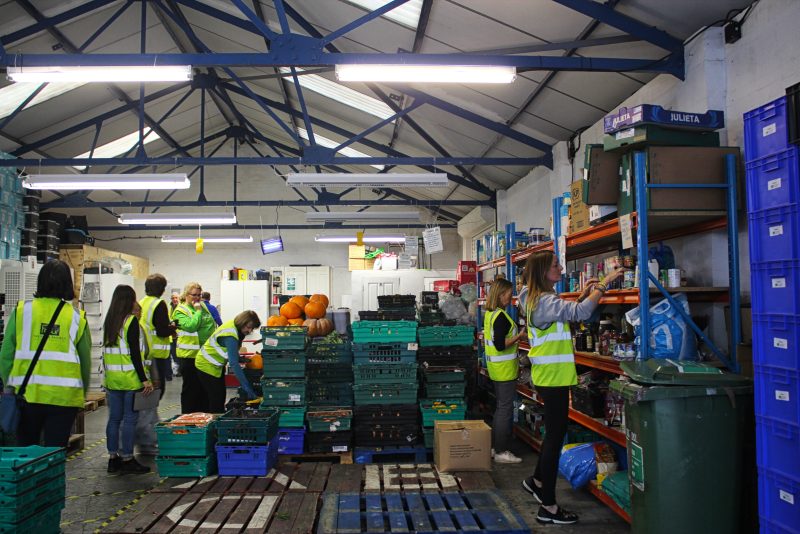 By Andy Burnham
"We're starting up a brand new day" could be the song lyric* that accompanies the beginning of any shift at The Felix Project. Recently, I've been volunteering in the Park Royal warehouse, working with lots of different people, and seeing different types of produce coming in all the time: Sainsbury's delivery van comes each day ("I bring you apples, peaches, bananas and pears"); deliveries from Hello Fresh frequently include exotic, unidentifiable greens ("Tell us the name of your favourite vegetable"); our van drivers and co-drivers bring in all sorts from a huge range of suppliers ("I give you everything I can…I'm the delivery man"). All the produce has to be checked and sorted, which can be difficult as you try to recall where different crates of produce are located ("But don't you remember, don't you remember?"). And then when a large delivery comes in, you have to work out where it can go. So you're constantly problem-solving, sorting, ordering and tidying so that all the incoming and outgoing deliveries go smoothly.

Do you want to want to volunteer where every day is different? Then perhaps a shift (or two!) in The Felix Project depots in Park Royal (west London) or Enfield (north London) is for you!

*can you identify the song lyrics? The answers at the bottom of the page.

Blog by Andy Burnham, volunteer at The Felix Project
Did you recognise the lyrics?
"We're starting up a brand new day" – Brand New Day, by Sting
"I bring you apples, peaches, bananas and pears" – Apples, Peaches, Bananas and Pears, by The Monkees
"Tell us the name of your favourite vegetable" – Vegetables, by The Beach Boys
"I give you everything I can…I'm the delivery man" – Delivery Man, by Deacon Blue
"But don't you remember, don't you remember?" – Don't You Remember, by Adele