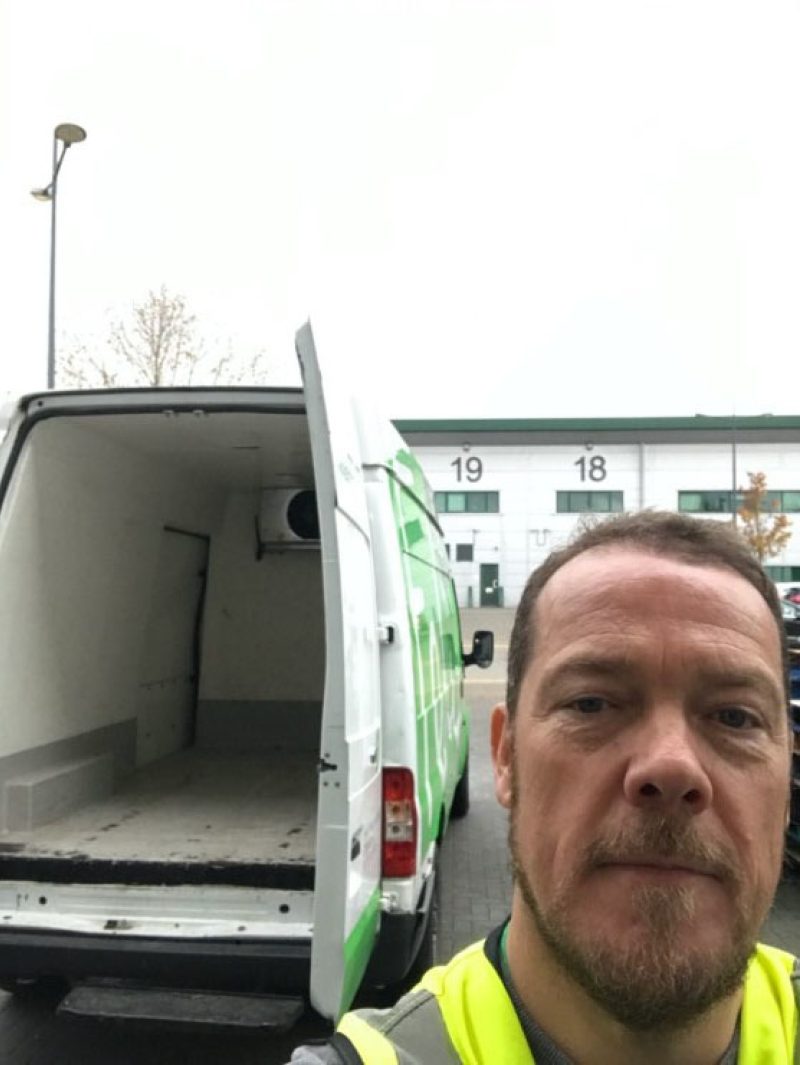 My name is Andy, I work in marketing and communications, and I've been a volunteer at Felix for 6 months now and the range of produce that we are able to source from retailers and manufacturers is quite incredible.
And to think, the majority would go to animal feed or landfill if we didn't intervene to re-distribute it to good causes within the community!
We have two well-stocked vans going out at 9am, with 6 deliveries each, and there will be a school run later this morning, covering 6 local primary schools. And when the vans return to base at lunchtime, they will be loaded up again for afternoon runs. It's non-stop action.
And with 2 or 3 volunteers on each run and 2 or 3 sorting out crates at the depot, it's a service that relies on the availability and goodwill of local volunteers.
Luckily, the sense of satisfaction of volunteering with Felix is doubled as we are both saving good food that would otherwise go to waste and we are re-routing the food to people who really need it. So those who have already discovered Felix tend to be loyal – but we do need more and more volunteers!
Our route this morning will take us through Edmonton, Tottenham and Stoke Newington and we will return via Islington and Finsbury Park. So we'll see Tottenham and Arsenal football grounds and, as rush hour is over, we'll have a fairly hassle-free tour of North London.
We'll deliver much-needed food to a range of charities and community groups – who in turn will either prepare meals or distribute food parcels within their groups.
We set off and quickly reach our first drop-off – the St Vincent DePaul community group in Edmonton. The team there is expecting us. They will be preparing hot meals for lunch for up to 100 local people today.