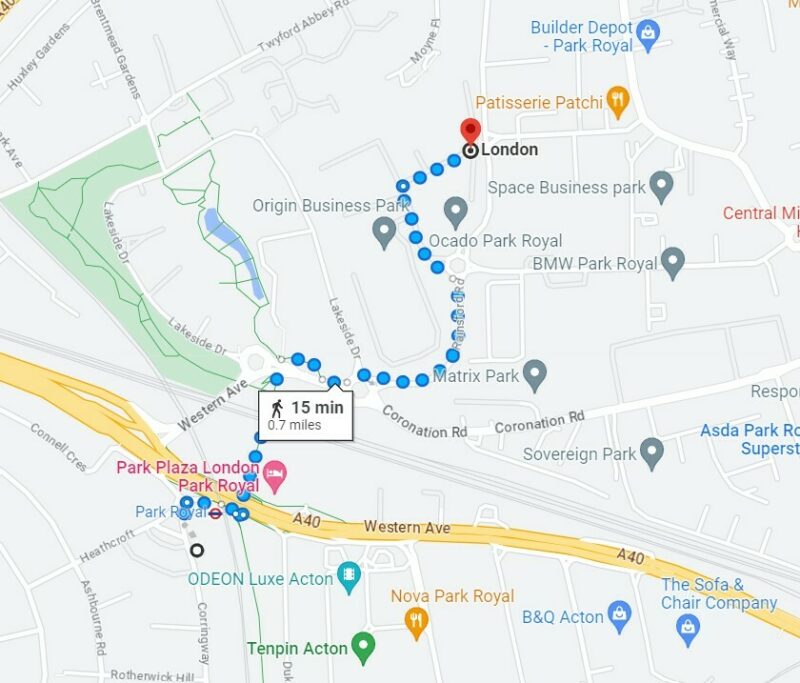 As of the 21st of August, our Felix West London Depot in Park Royal will have a new location! Our lease at the old location was coming to an end and our partner, Ocado, has graciously given us space in their warehouse just around the corner.
The new depot is much larger with considerable chiller and freezer space which will enable us to work more safely and rescue & redistribute even more surplus food. The communal areas will also be larger meaning more space for Felix staff and volunteers to work and get to new each other.
We can't wait to see you there but please bear with us as we work through all the quirks of our new West London home and implement new health and safety guidelines to reflect the new location.
New Address:
Unit 3, Origin Business Park
Rainsford Road, London
NW10 7FW
what3words location: banana.cups.hike
Tel: 020 3034 4360
Public Transport:
Bus links: 226, 260 and 487
Train stations: Park Royal station (see map and further instructions below)
Access from Park Royal Station via the underpass
When leaving Park Royal station, enter the underpass crossing the A40. The walk in the underpass is short, straight, and emerges at the entrance to the Park Plaza hotel and a coffee stall. From here, the path continues over a short bridge into an open area used by many office workers (there is also a new CO-OP shop). From there, it is a short walk to the new site.
The underpass is accessible by stairs or a ramp
The underpass is well lit and has CCTV
The walk from Park Royal station to the site takes about 15-20 minutes.
Cycles: There is provision for cycles on the site. Bikes must be dismounted when entering the Origin Business Park.