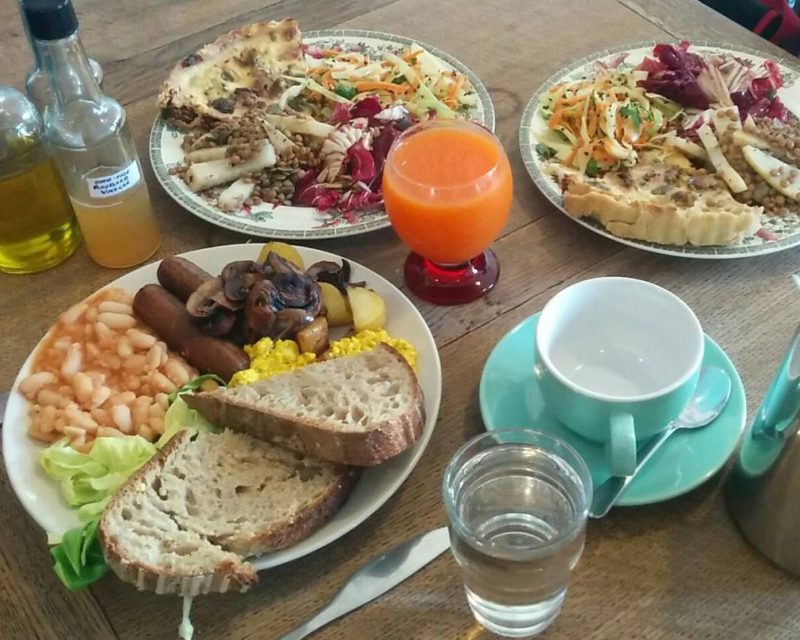 Last week we were delighted to receive an email from Windmill Organics owner of Biona and 4 other ethical organic food brands, who offered The Felix Project some of their tasty and very healthy food for free. Windmill Organics provided us with an incredible 500 trays of quality organic GMO & additive free food, suitable for vegetarians (many are vegan) and went that extra mile to deliver it to our doorstep.
The food, that included granola, flour, croissants, oats, quinoa, rice cakes and more is 100% traceable, from farm inspections, raw material supplies, right through to the finished product and is ethically and sustainable sourced. At Felix Project this food is now being delivered to London's most marginalised and vulnerable people via foodbanks, night shelters and community kitchens. Last night, at a community meeting organised by the mayor of Enfield, one of the recipient charities AGEUK approached members of The Felix project and explained what an incredible difference this food had made to their kitchen and staff, to the meals being served to their members and to their nutrition.
Delivering such nutritious food for free brings amazing smiles to the faces of the charities that we deliver to and incredible appreciation from their clients. The Felix Project would like to pass on some of this love and appreciation to Windmill Organics and those who made this happen.