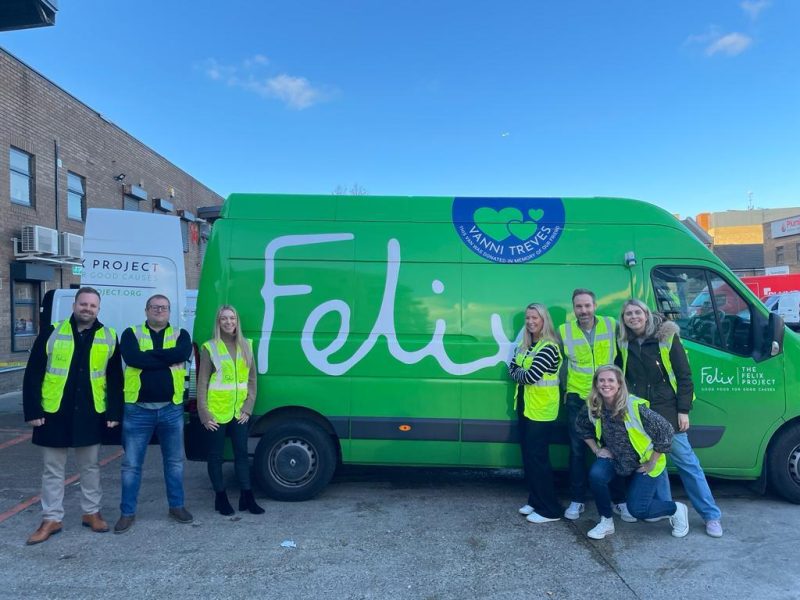 Some of the team at Yoplait UK recently visited The Felix Project's Poplar depot to understand more about what happens to the surplus products they donate.
They were shown the range of food we receive, explained how our volunteers pick and distribute it to our community organisations and schools. They were then taken to Felix's kitchen, where they saw the chefs in action creating thousands of cooked meals that go to charities that need them.
Nick Wishman, Managing Director at Yoplait UK said:
"It was an incredible day, we really enjoyed learning all about how the charity works, we were truly humbled and inspired by the work that they do. We are thrilled to be a supplier and are looking forward to working together for many years to come."
The yoghurt manufacturer has been donating to The Felix Project since September 2022 and have so far donated over 36 tonnes of surplus product including brands such as Frubes, Petits Filous and Wildlife.
The children's favourites are a valuable addition to the depots and are often sent to schools and community organisations supporting families.
The team were hosted by Katie Pope, Supply Lead, at The Felix Project who said:
"It is amazing to have such a generous supplier on board. The yoghurts are nutritious and very popular. We know many of our community organisations are supporting working parents with young children. Their food budgets are very restricted and so being able to give their children these tasty, branded items is a real treat."
Deborah Butler who is Head of Beulah Infants and Nursery School has commented saying:
"The Felix Project has been supporting us for 8 months with food parcels which we redistribute out to families who are in vulnerable situations and are at risk of having to skip meals due to financial hardship. With the increase of costs impacting all of the families helped, we are so grateful for the deliveries we continually receive. Items such as the yogurts we receive really help towards providing the families with a healthy and balanced diet."