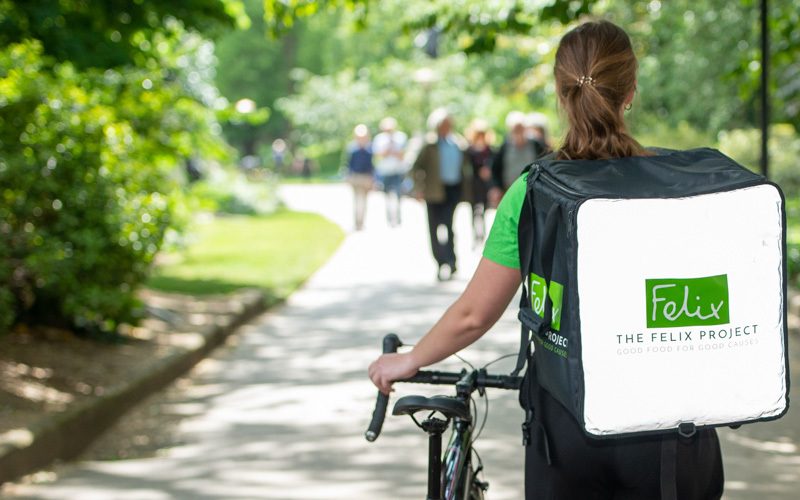 Over the last year we have had quite a bit of branded equipment and clothing produced. Our high vis vests and jackets for example and our fantastic courier bags with their handy reflective finish. What you won't know is that all this equipment was produced and donated for free by the awesome team over at Beat Concepts, a bespoke workwear supplier. Aislinn Mahoney, who has taken care of us from the first enquiry has been incredibly helpful and Matt, the CEO has generously donated everything to us at no charge.
Courier bags from Beats Concepts helped us launch our Green Scheme
Organisations like Beat Concepts, who are not just fantastic at what they do but also generous and willing to support charities in a simple and obvious way, are vital to helping us grow. Projects like our incredibly popular Green Scheme, where volunteers do walking and cycling routes to redistribute food, would have been harder to launch without the donation of 25 branded courier bags from Beats. From everyone at The Felix Project, we thank you!
Would you like to volunteer?
You can see our lovely Beat Concepts courier bags when you volunteer as a walker or cyclist to collect food and deliver to charities. Our Green Scheme shifts are in Central London, for 1-2 hours during lunchtime and early evening.
Click here to register your interest, and we'll be in touch.