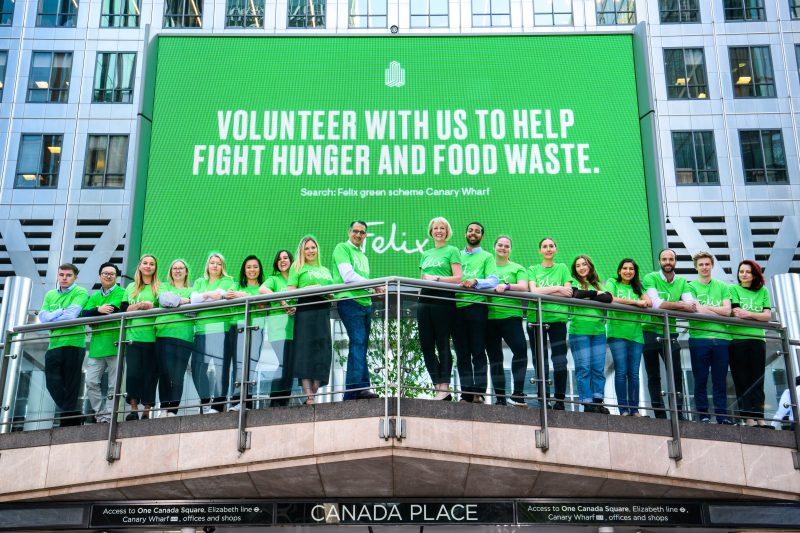 The Felix Project and Canary Wharf Group have partnered to launch a new Green Scheme in Canary Wharf.
Green Scheme routes are simple A-B collection routes that volunteers walk or cycle, taking food directly from retailers and delivering it to local charities in need.
The new Canary Wharf Green Scheme will provide over 1,000 meals each week for local charities, saving over 500 kilos of good food from going to waste.
Several retailers on the Estate have already signed up to the scheme, including M&S, Joe Blake's and Waitrose.

Shobi Khan, CEO at Canary Wharf Group, says: "We have so many people who can play their part, whether they work, live or regularly visit here, and I urge anyone willing to spare a couple of hours to sign up to volunteer and help us get surplus food to those who need it the most."