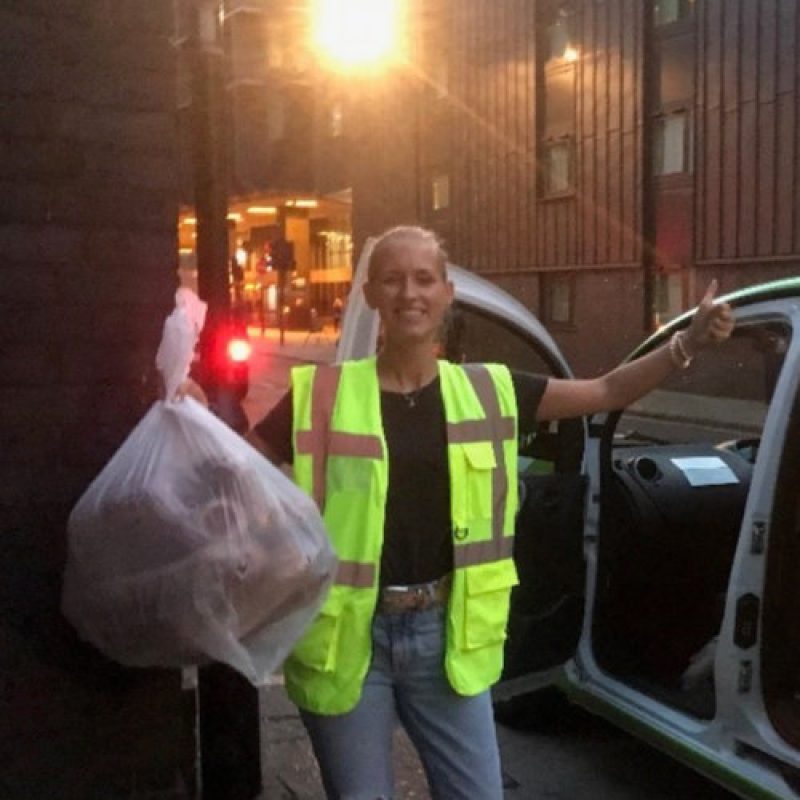 In our volunteer spotlight this week is newbie, Dana. She's completed four shifts in two weeks. Thanks Dana for your commitment and energy!
Name: Dana | Role: Co-driver/Walker | Typical route: Camden – R1, and Lunchtime – R7 | No. of shifts completed: 4 | Nationality:German | Favourite Food: Anything with hummus | Tune of the week: Ain't No Stoppin' Us Now - McFadden & Whitehead

"I have only been with the Felix project for 2 weeks and I'm so thrilled I've finally signed up to join this incredible team of volunteers. Every volunteer I have met so far has been so helpful and lovely. A special shout out to Livy and Ian who both made my first two shifts as a co-driver so much fun and absolutely seamless. I really enjoyed the lunchtime Green Scheme shift I completed earlier this week where I collected a huge amount of fruit and pastries from Waitrose. When I arrived at Toffee Park Adventure Playground I asked Martyn, who received the delivery, if the kids would manage to eat all the bread. He replied very proudly: "Trust me Dana, there won't be any waste as we make sure to give all leftovers to the families picking up their little ones at the end of the day. It's so amazing to know that we are all on the same mission to save food and change lives."

Would you like to volunteer?
Click here to register your interest, and we'll be in touch