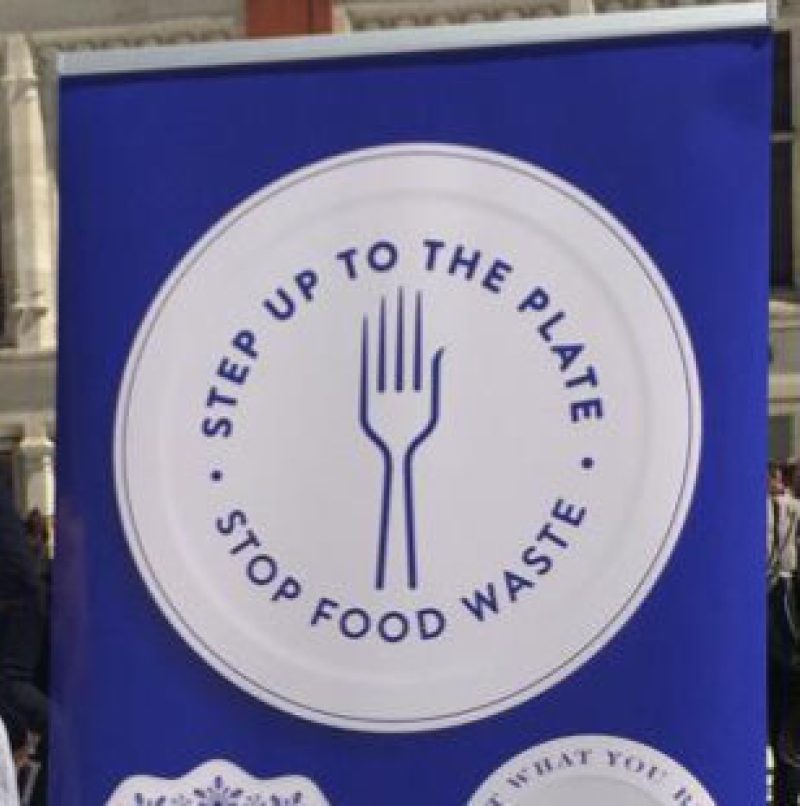 A major food waste symposium, Step up to the Plate, was held at the prestigious Victoria and Albert Museum today. We were proud that Felix founder and trustee, Justin Byam Shaw was on the panel to answer questions about food redistribution.
Businesses sign a pledge to stop good food going to waste
Nearly 300 organisations and individuals from the worlds of food retail and hospitality, along with social media influencers and chefs attended the event, which was hosted by the Environment Secretary, Michael Gove, and the government's Food Surplus and Waste Champion, Ben Elliot. Attendees pledged to substantially cut food waste and inspire others to follow their lead. The full pledge has been published, giving organisations and people an opportunity to do their bit and sign up to take action.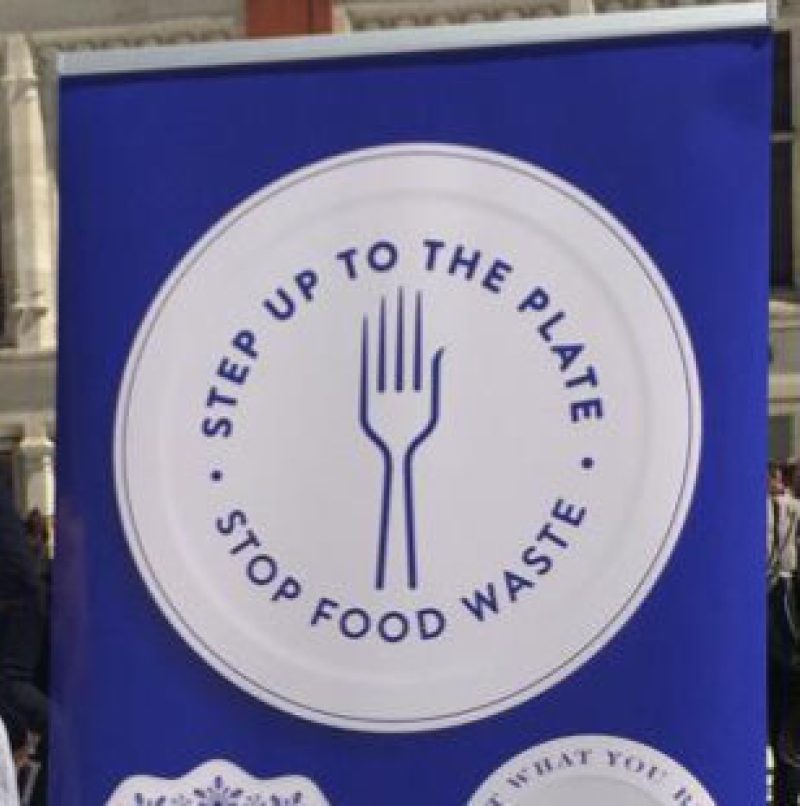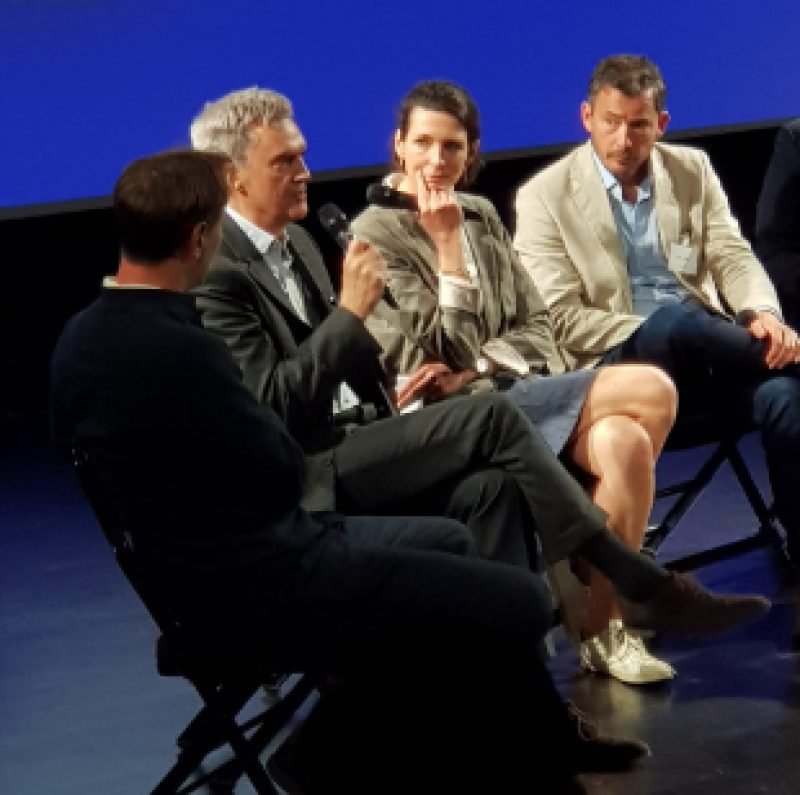 Redistributing surplus food helps reduce food waste
Felix involvement helped the event attendees recognise that redistributing surplus food is a cost-effective and simple solution to help reduce food waste, while helping those struggling with poverty in London.
Justin Byam Shaw said, "We rescue and deliver about £5 of great food for every £1 we raise. The food we rescue from going to waste feeds people in London who really struggle to afford good food. Today's symposium has helped raise awareness of food redistribution charities like us. The supermarkets and manufacturers we work with are happy that we get their good surplus food to charities and schools. They reduce waste and cost by supplying The Felix project. It's win-win."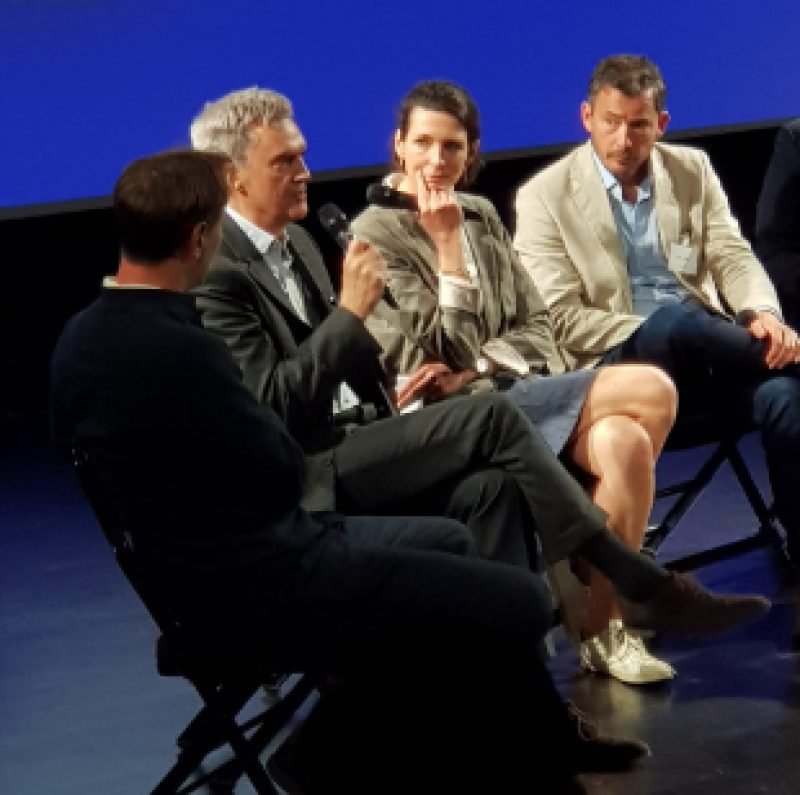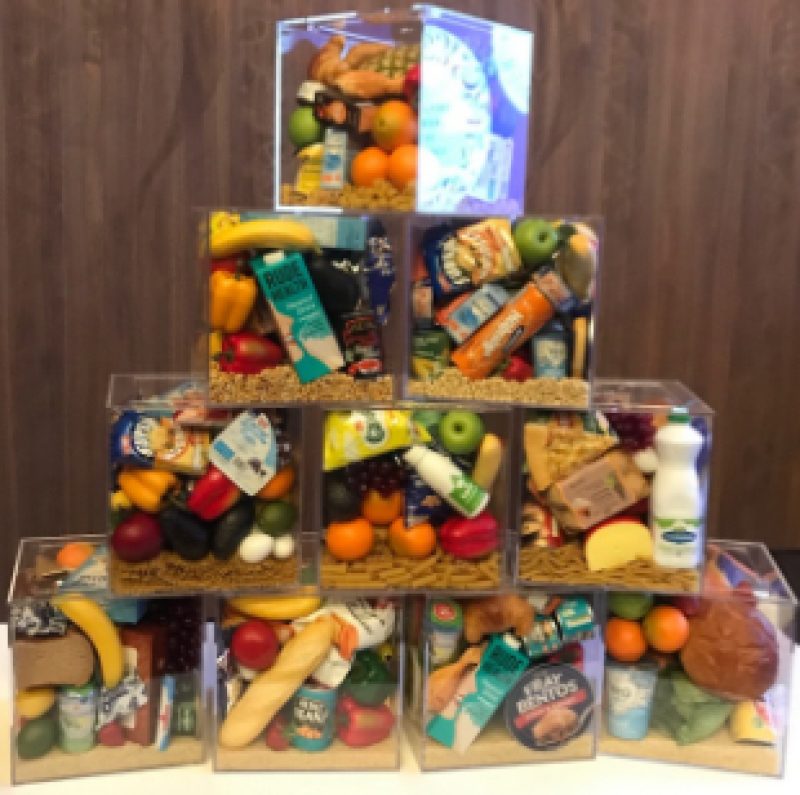 Seeing is believing: artworks and cookery demos showcase good surplus food
The 'Step up to the Plate' symposium started with a celebrity food surplus cooking challenge and tasting, which was enjoyed by all. The Felix Project supplied industry surplus lemons for drinks and bread, which Michelin star chef Skye Gyngell transformed into delicious bread and butter pudding.
An artwork representing the amount of food, by weight, which the average person throws away in the UK each year was on display on the stage at the symposium. It was a powerful visualisation of the kind of surplus food that The Felix Project collects from shops and manufacturers and delivers to frontline charities and primary schools in London.
To see more, the V&A's major new exhibition FOOD: Bigger than the plate opens on Saturday 18th May.