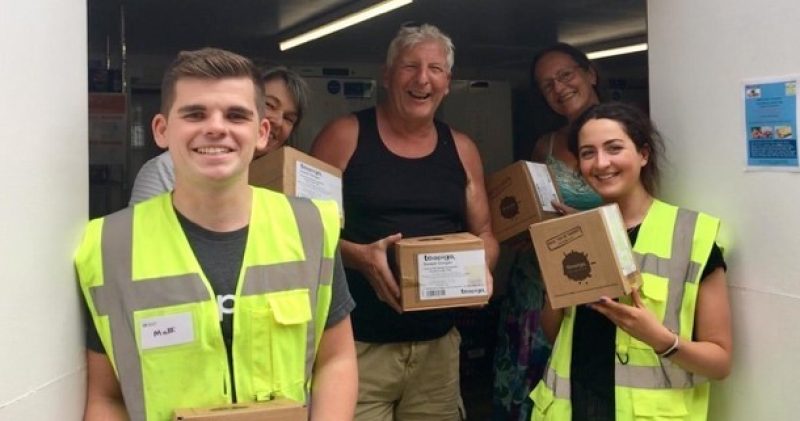 TEAPIGS TEA TEMPLES FOR CHARITIES ACROSS LONDON
Natasha and Matt joined our other Felix volunteers on a delivery and collection route, picking up food from suppliers and delivering it to charities. All the food they collected was surplus and couldn't be sold for a variety of reasons, including incorrect labelling and over-supply of seasonal stock. The teapigs stock of around 50,000 tea temples still had a few months before it's best before date but supermarkets wouldn't take it, so we're now giving it to charities across London who receive regular food deliveries from us.
WIDE VARIETY OF GOOD SURPLUS FOOD
Natasha said, "We sorted through so many different products – including plenty of fresh fruit and veg, meat and fish, snacks, and some very tasty looking desserts! This was really reassuring to me that people in need would be getting a variety of quality products."
Matt said, "I was struck by the sheer amount of food that was coming in all of which looked like it could still be on shelves. The best part was definitely going out in the truck delivering the food. It was amazing to meet the people that run the charitable programs and see how much these donations mean to them."
Natasha said, "I agree with Matt – delivering the items to the different organisations (including Riverside Care & Support, Chesham Community Fridge and Shalom Church) was my favourite part, as we got to see first-hand just how grateful they were."
WOULD YOU LIKE TO VOLUNTEER?
Click here to register your interest, and we'll be in touch
If you are a corporate team who would like to volunteer, please email [email protected].