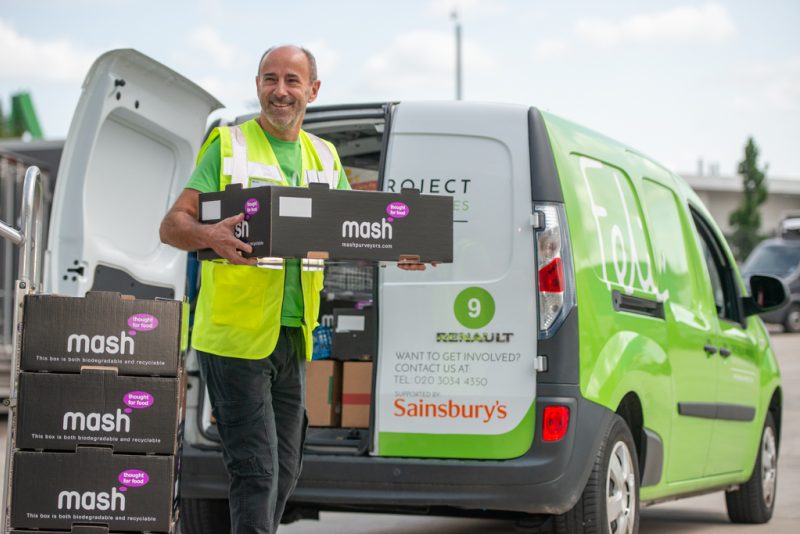 Brand new routes have been designed which will allow us to reach 16 new primary schools in inner city London using our electric Felix vans in central London. Free of charge, each school will be provided with a weekly delivery of fresh and nutritious surplus food delivered straight from one of our depots by a team of volunteers. As part of the programme, each school will also receive an interactive Felix assembly which helps pupils understand the reasons why so much food in our country is wasted, what happens to food if it's not eaten and most importantly, what we can all do together to stop wasting food.
The first route will be launched on the 8th of October, the second will follow shortly after this and the third will be in operation by November. The first two routes will be supporting 12 primary schools in the London borough of Tower Hamlets. Following recent research, the borough of Tower Hamlets was found to be one of the top three boroughs in London most likely to have the highest percentage of people experiencing poverty. This project will be directly supporting the pupils and families at these schools through the weekly deliveries of fresh food. The third route will be reaching a further 6 primary schools in another London borough.
How can I get involved?
This project requires a team of dedicated volunteers to make it happen and you could be one of them. Commit to regular volunteering and take ownership of one route for one month, or volunteer monthly and commit to completing one shift per month – the choice is yours.
If you already volunteer for our Central London operation, book in your first shift on Better Impact . Otherwise, register your interest to volunteer with us and we will be in touch to explain the next steps.

If your company offers CR days/volunteering leave, this is the perfect opportunity to make best use of them!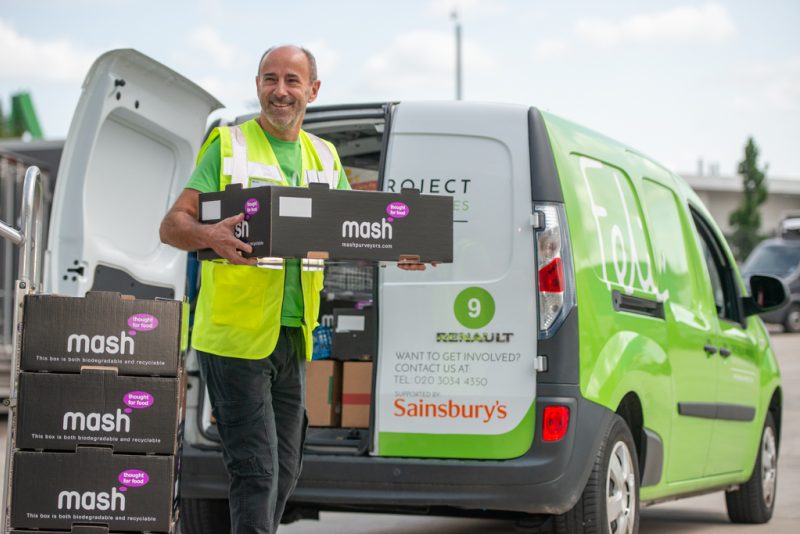 "
The food exceeded our expectations! Our parents were incredibly grateful and could not believe that the food was available for them to take. Some of them expressed that it would make a huge difference in their lives as they can struggle to make ends meet.
"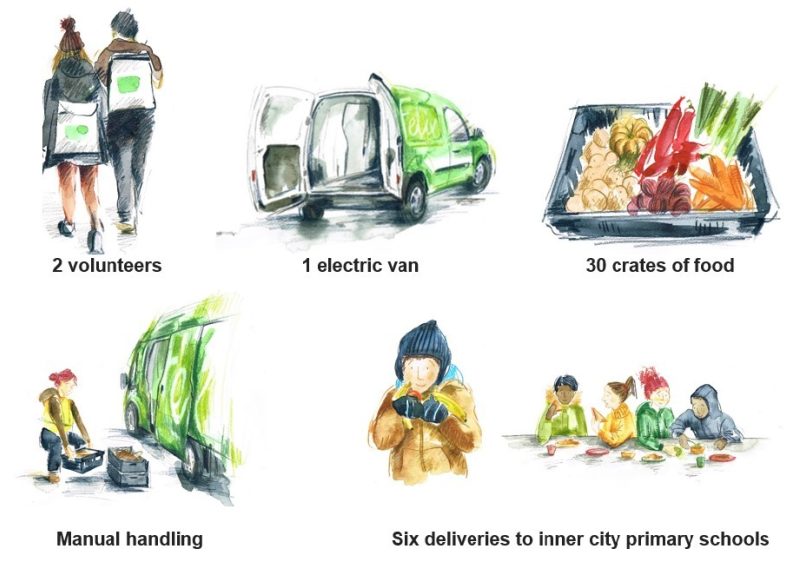 What does the volunteering involve?
We are offering half-day volunteering opportunities for drivers and co-drivers. The first two routes will start from the electric Felix van in the heart of the City (EC2V 5DY). The shift includes collection of fresh, surplus food straight from our depot in Enfield, followed by deliveries to six schools in Tower Hamlets before returning to the City to complete the shift. Routes will begin at 9am and take approximately four hours to complete. Each route will run on a weekly basis with route number one operating every Tuesday.

You could make a real difference supporting this special project with The Schools Programme. If you already volunteering for our Central London operation, you can book in your first shift now. Otherwise, register your interest here and the Felix team will be in touch to explain the next steps